The economic crisis in Greece triggered the need to change the Greek mindscape, nurture and foster new business ideas and entrepreneurship growth, reposition the country and its people.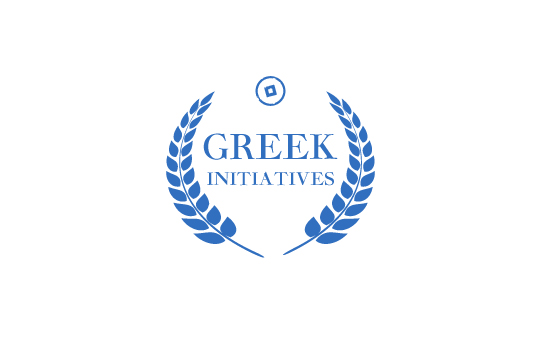 Following the motivating speech of Mr Peter Economidis, who shook up things at the time, many motivating initiatives have been launched aiming to stimulate economic growth and rebrand Greece.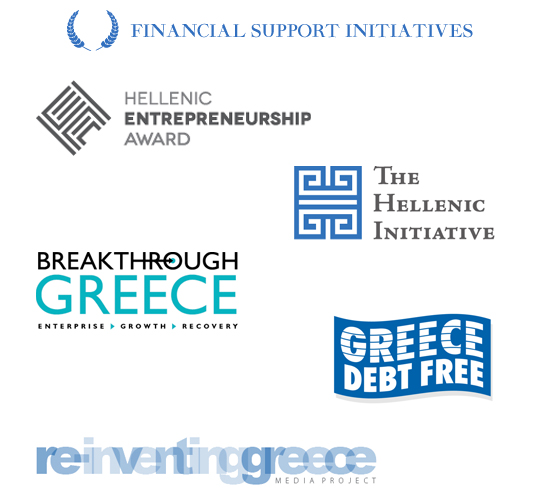 Established to support the economic revival of Greece, the Hellenic initiative wishes to empower entrepreneurship, business development and investment by encouraging Greeks from all over the world to take action. This inspirational organization has established an annually nominated award, the Hellenic Entrepreneurship Award (HEA), funded and administered by both the Libra Group on behalf of itself. The HEA will finance and support new Hellenic start-up businesses that would be innovative, economically viable and sustainable and would contribute to in job creation in Greece. At this year's competition, out of 838 registrations and 295 complete business proposals the judges have narrowed it down to 10 finalists. The winner or winners (up to 5 each year), who will be receiving free consulting, support and funding for his new business venture will be announced on April 24th 2013 at a marvellous award ceremony.
Featuring handpicked companies selected for their accomplishments and contributions to the Greek economy BreakThrough Greece is a website supporting successful and innovative Greek entrepreneurs throughout the world while offering B2B networking for international partners.
This non-profit organization of the US has been established in order to assist Greek companies and entrepreneurs reduce the fiscal debt. An organization celebrating the Greek entrepreneurial spirit!
The Re-inventing Greece Media Project is a non-profit venture, a start-up laboratory and community project making it possible for young Greeks to reinvent Greece through supporting donations. Re-inventing Greece supports the Next generation initiative, a non-profit foundation aiming to assist students in gaining the skills, the experience and expertise in fields and careers of the future.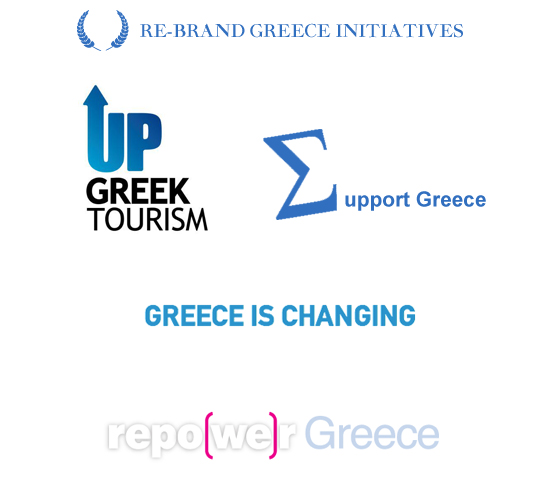 Support Greece is a Facebook page that has been created in order to awaken the global scene and remind them of the country that gave birth to western civilization, the democracy and the Olympics. A page designed for everyone to communicate the greatness of Greece.
A bright example of the contribution of Support Greece initiative is this blog post, which was created with the help of Mr. Spyros Kourtis, founder of the initiative and active contributor to every effort being made to promote Greece and its greatness. 

Repower Greece is a website, a campaign that has been developed to inspire, to motivate, to redefine Greece. Its main aim is to confront the negative image of Greece, as globally promoted, and restore its credibility.
Up Greek Tourism is a private initiative that has been managed by Greeks throughout the world in order to promote Greece as a touristic destination through live billboard campaigns such as the ones in Washington DC, New York and London and other campaigns promoted through social media networks.
Created by a network of motivational businesspeople, colleagues and friends of Greece this initiative aims to show the world another dimension of Greece, the one that has been hidden for way too long.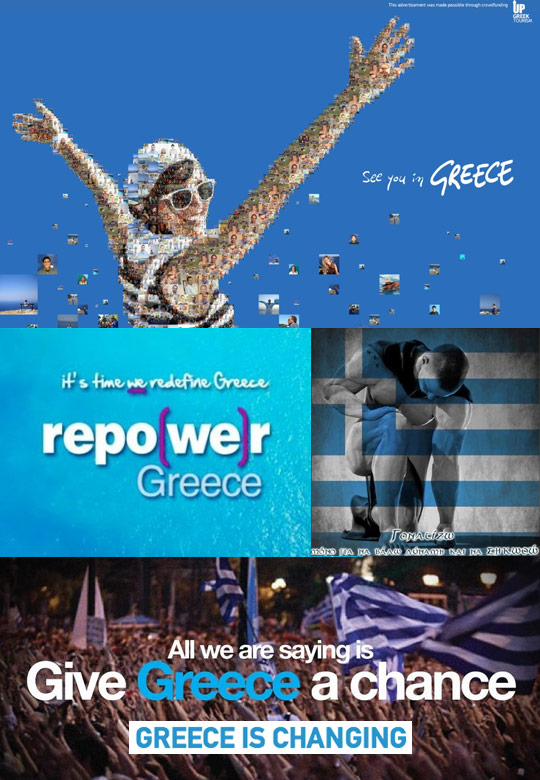 Just like all the above initiatives, Cycladia is another such initiative, privately conceived, launched and supported, aiming to spread the word on genuine Greek tradition, culture and unforgettable holidays in Greece.
And Cycladia approaches its mission through its complete online travel guides promoting the finest accommodation, beaches, attractions and entertainment options throughout the country, also keeping the world up to date with cultural events, celebrations and festivities of Greek origin and signature.
Greece is definitely a country that no one can live without and it's about time we re-established its image, its reputation and unsurpassed value because Greece may be in recession but the Greek DNA is thriving!
Cycladia inspires you to embrace the initiatives and reactivate Greece…
…It's Alive!