A portion of high quality ingredients, a pinch of history and tradition and a great quantity of Greek creativity ("meraki"), constitutes an exceptional recipe of Greek Cuisine known as Traditional Greek Sweets.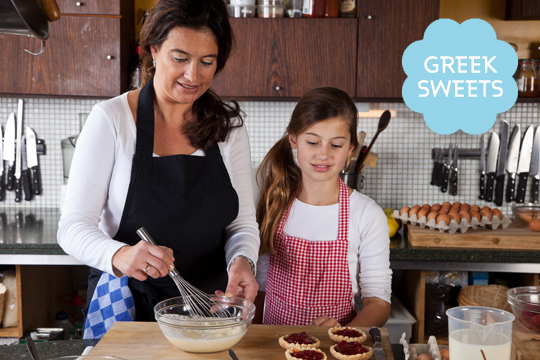 Greek desserts, oriental influenced, are famous worldwide for the rich flavor, the nutritious values and the variety of alterations. There are numerous categories and types of delectable Greek Sweets, yet today Cycladia presents its selection as truly authentic and popular.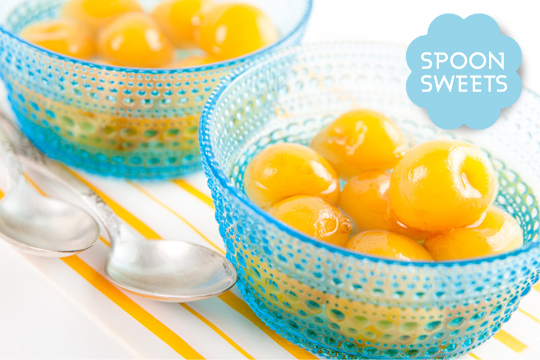 When fruits and sugar met, Spoon Sweets (gluka tou koutaliou) were produced for the enthusiasts of nourishing desserts. It is literally and by tradition the sweet welcome for the guests of a generous Greek house, often accompanied by a cold glass of water and a strong Greek Coffee. The main recipe, which originates to ancient years, involves all kinds of fruits, immature nuts, even vegetables, like tomatoes, or flower petals, like rose.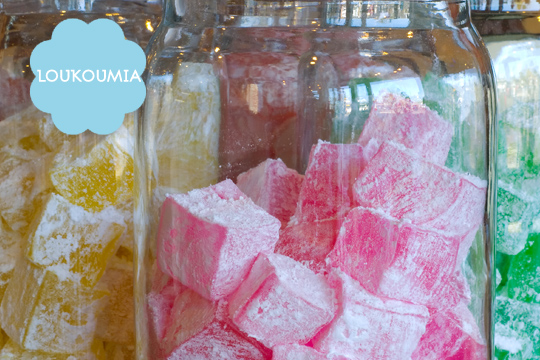 Honey, the food of Gods, is widely used in many traditional tasteful recipes. Honey puffs (Loukoumades), an alteration of what is known as doughnuts, are covered in honey and cinnamon, not to mention the crushed walnuts!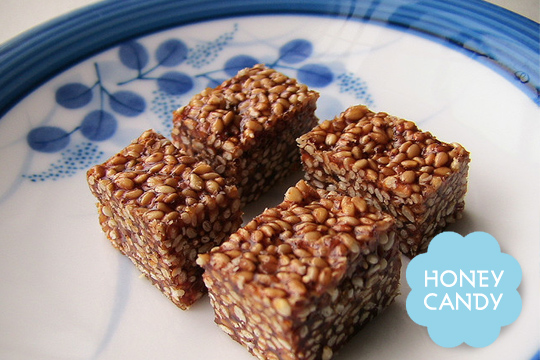 Another truly nourishing honey sweet is the Sesame Honey Candy (Pasteli). Pasteli is a beloved Greek sweetie, which is made with honey and a variety of seeds and nuts. "The original energy bar," creates a sweet chewy sense, ideal with tea.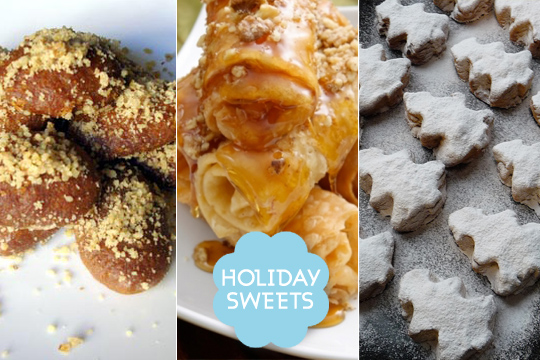 Greeks love to share sweets in all occasions! Desserts are considered a must after long family dinners and feast celebrations. Melomakarona, Kourampiedes and Diples for example are typical Christmas sweets!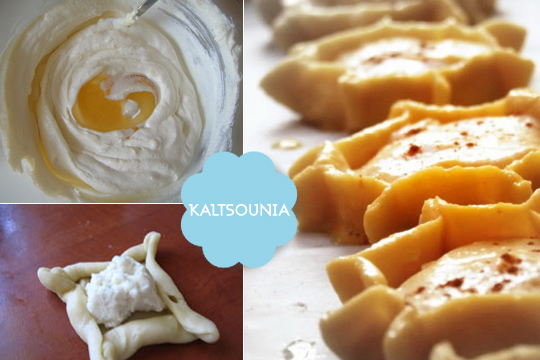 Not only time or occasion limits exist to get introduced to Greek Sweets but in each and every place all over Greece you will discover a new exciting recipe that will arouse your taste senses!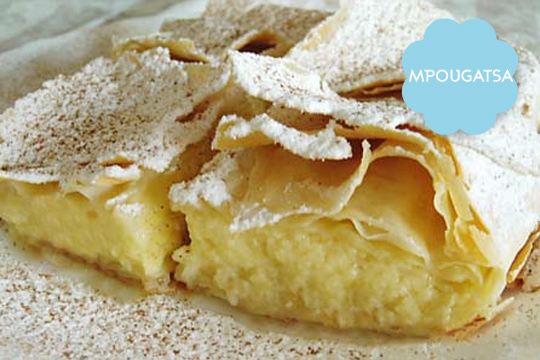 Sweet Kalitsounia (Luxnarakia) in Crete, Loukoumia – sweet delights in Syros Island, Mandorla caramelized almonds in Corfu island, cream filled Bougatsa in Thessaloniki and many other sweet surprises are waiting to be discovered all over Greece!