Easter is much more than a traditional celebration, than an excuse to take off for a spring break with your family and friends, attend the rituals and relish delicious authentic flavours. It is the time to contemplate, to purify your inner self, embrace love and humanity, share, support and offer hope to those who are struggling for a better tomorrow.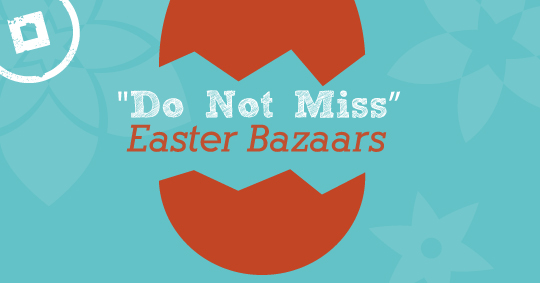 Cycladia is proud to present the 5 "Do not Miss" Easter Bazaars that everyone should attend and support.
The "Lampades" Candles from the Doctors of the World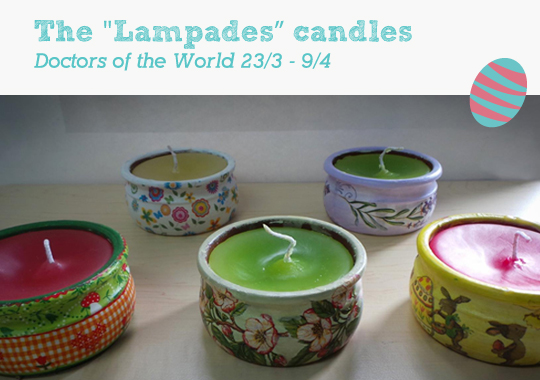 Visit Korais square at the Panepistimio metro station between the 23rd of March and the 9th of April from 9 a.m. to 6 p.m. select a beautiful handmade lampada and support the health of a child.
Korais Square, Panepistimio, Athens
Tel. no. +30 210 32 13 150, email: [email protected]
Easter Crafts at the Hatzikyriakio Child Care Institution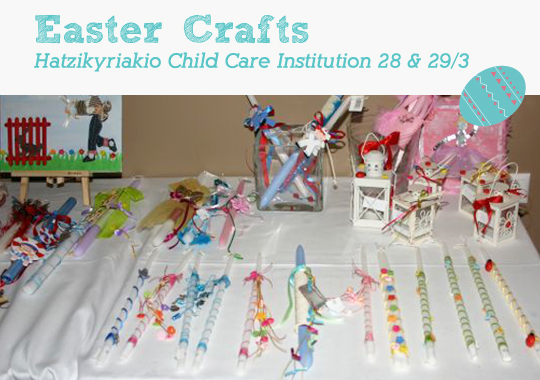 This weekend, both on Saturday and Sunday from 10 a.m. to 8 p.m. set off for the neighbourhoods of Piraeus and stop by the Hatzikyriakio institution to purchase some beautiful Easter decorations for your home.  Brighten your environs with spectacular, colourful creations and draw a smile to the face of a child.
Kleisovis 18, Piraeus
Tel.no. +30 210 4515387, 210 4513759, e-mail: [email protected]
Easter Market by the Cerebral Palsy Greece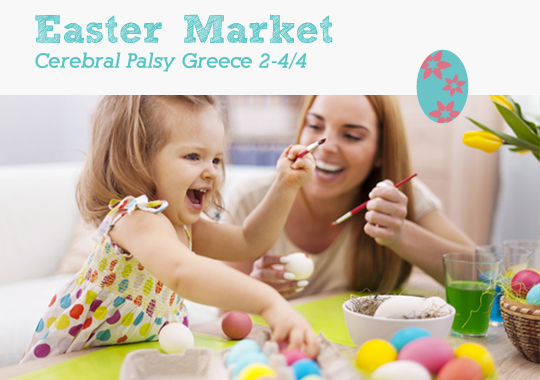 Between the 2nd and the 4th of April, Thursday to Saturday from 10 am to 6 p.m., make sure to pay a visit at the Cerebral Palsy Greece Market that will celebrate the Easter holiday with dances, performances and local delicacies, clothing, home accessories and Easter crafts.
Marinou Geroulanou 117, Argyroupolis
Tel.no.: +30 210 9622290
Easter Bazaar by Estia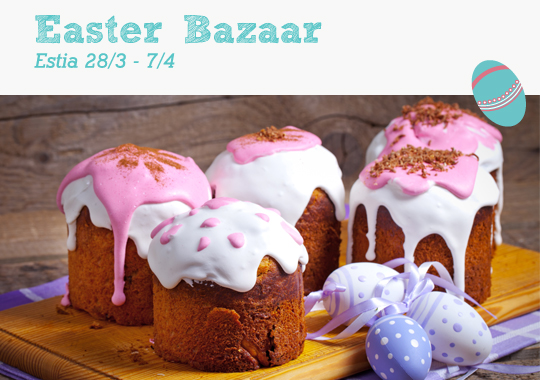 At this time of the year what a better way to share your festive spirit than with the creative group of Estia, the Special Vocational Centre for the Mentally Handicapped headquartered in Athens. Attend the Easter Bazaar between the 28th of March and the 7th of April from 10 a.m. to 8 p.m. and support their inspiration with the purchase of one of a kind Easter crafts or homemade Easter food and desserts.
Sonias Nikolakopoulou 13, Neo Psyhiko
Tel.no. +30 210 6713149
Easter Bazzar by Alma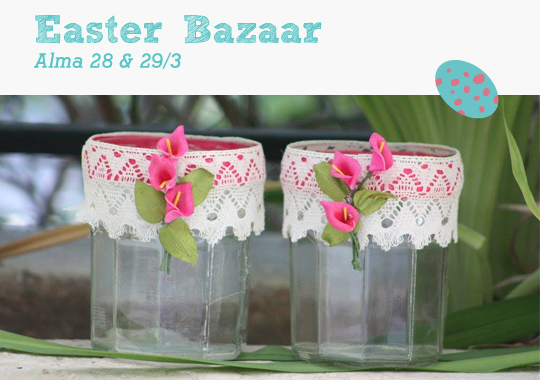 Support the PanHellenic Organization of Adopted Activities with your attendance at the Easter Bazaar taking place at Marina Flisvou on the 28th and the 29th of March from 10 a.m. to 10 p.m. and help the organization continue its straggle for the welfare of children.
Marina Floisvou, 17561, Palaion Faliron 
Tel.no. +30 210-9828150
This Easter be mindful, supportive and generous towards others, be an example to someone and have an extra reason to celebrate this joyful season.