Graffiti art and other types of street art has created a new era of expression in Athens, a city known for its rich cultural background. This contemporary movement has created a communication gateway between artists and the public making the city an astoundingly vivid place to stay and wander around.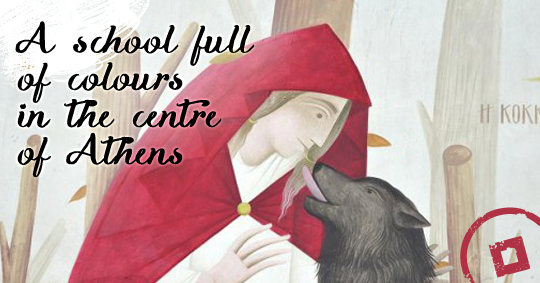 Following this norm, the famous Greek graffiti artist and iconographer Fikos, most known for his contemporary Byzantine Greek paintings that have travelled worldwide, was chosen to decorate the walls of the 58th primary school of Athens. It has only been a few  months ago that he decorated the walls of the Swiss Federal Institute of Technology in Zurich and his Hagiography drawings produced remarkable comments around the globe.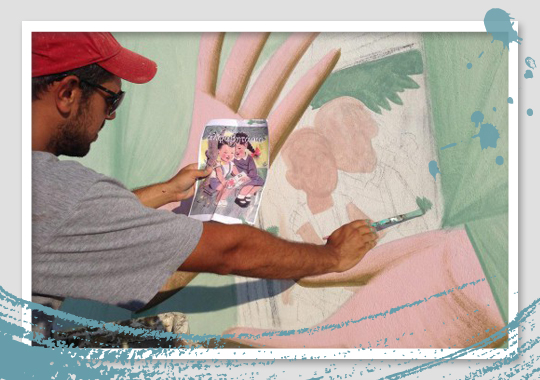 This time, the radical painter, with artworks of historiographical and teaching character, leaves his marks on the courtyard of the 58th Athenian school and makes it the very first illustrated school in Greece.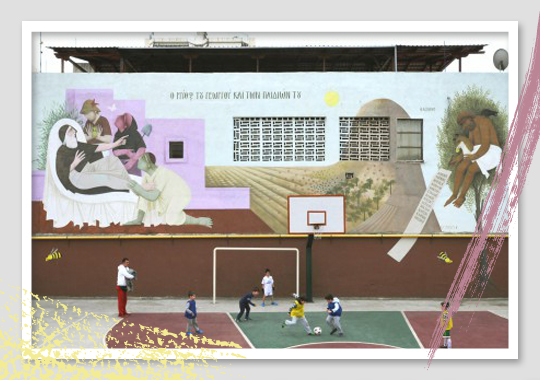 Fikos accepted with firm enthusiasm the project and expressed his desire to put in the forefront the essence of the Ancient Greek Art by reformulating completely the exterior  walls of the school. It was his aim to resurrect the spirit of the ancient Greek art as a means to transmit its philosophy to the students.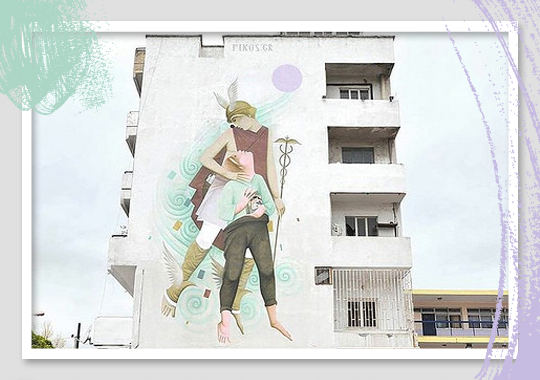 Specifically, among the several wall paintings, the figure of Hermes, the messenger of gods, is distinguished, as he is considered to be the inventor of the Greek alphabet according to the Greek mythology. Many other well-known fables of Aesop were reawaken by the Greek street artist, like the Ant and the Dove and The Farmer and his Sons. Last but not least, the Little Red Riding Hood is pictured reunited with the big bad wolf to promote the spirit of reconciliation and cordiality.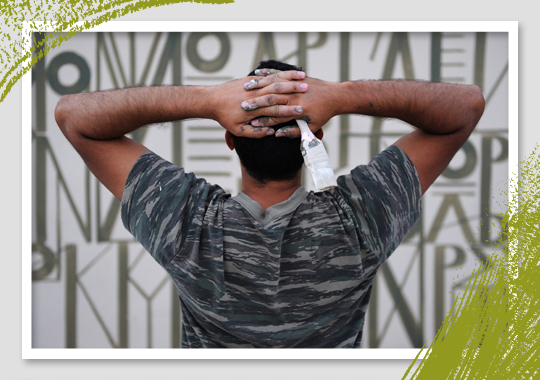 Cycladia hopes more schools across Greece will endorse the same practice to breathe a fresh artistic air to children's everyday lives.