With the beginning of June the dawn of summer is here bringing a more joyful air to the city of Athens. As the day prolongs, Athenians have more time to spend on the various cultural events spread around the city.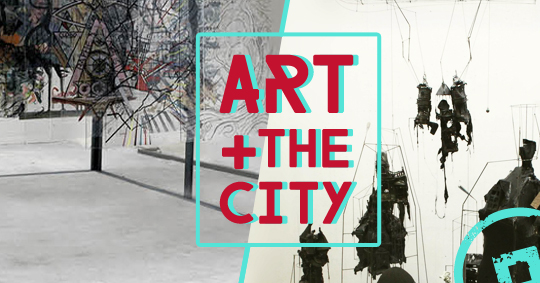 Photo exhibitions, music concerts, creative workshops…Cycladia has gathered some of the very best events for you to attend and expand your artistic horizons.
Jazz Festival (03/06/2015-07/06/2015)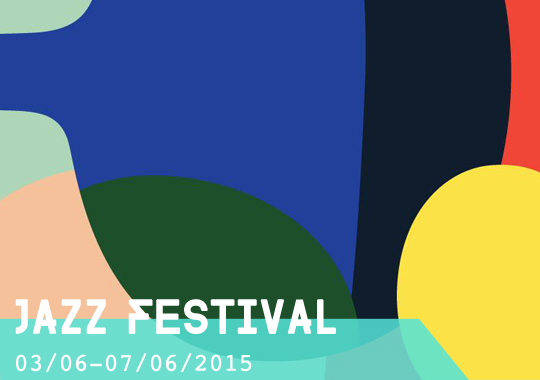 If jazz music is your love, you must attend the Athens Jazz Festival at Technopolis in Gazi! This year, the festival celebrates its 15th birthday and promises a magical tribute to jazz music for five days! The Festival begins on Wednesday, 3rd of June , with the Big Band of the Municipality of Athens and the Wonderfall Quartet, and drops on Sunday, 7th of June, with Yoav's Eshed Trio Millionaires, Hijaz and Mercan Dede Secret. The visitors will also have the chance to see the photo exhibition "Truth & lies" of METAPolis photography group, a study on the human body and the stress of everyday life.
For more info: http://goo.gl/ygg5HT
Art Athina (04/06/2015-07/06/2015)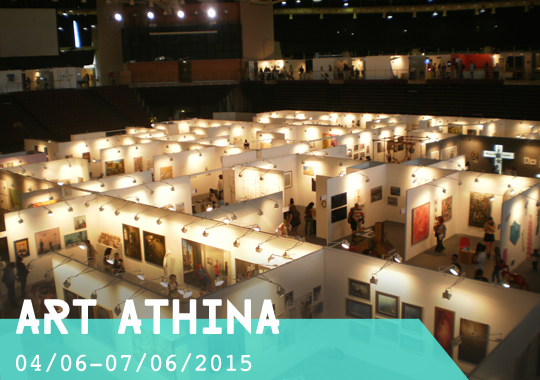 From 1993 until today Art Athina is the one of the most long-lasting and influential contemporary art fairs, bringing under the same roof internationally known artists and their momentous art pieces. From the 4th until the 7th of June, the International Contemporary Art Fair of Athens opens its doors to the public at the TaeKwonDo Stadium at Faliron Pavilion with substantial parallel workshops, round talks and educational activities.
For more info: http://www.art-athina.gr/
Light Up the Night (21/06/2015-24/06/2015)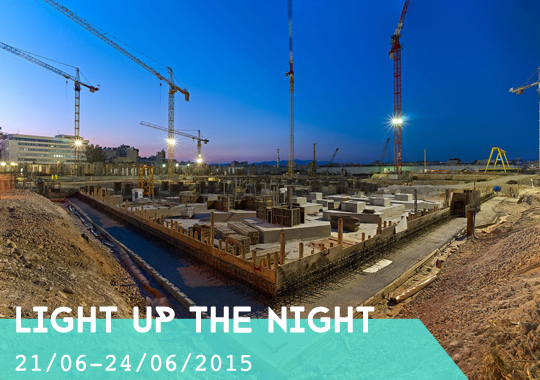 For 4 days and nights in June, the fresh new Stavros Niarchos Park open its gates to the thirsty and curious public with a revolutionary programme. A chess game with Garry Kasparov, an evening race from the Panathenaic Stadium to the Stavros Niarchos Park, a three night video program, are only some of the art activities that the visitors can participate in.
For more info: http://goo.gl/7NXLTF
Athens Photo Festival (03/06/2015-26/07/2015)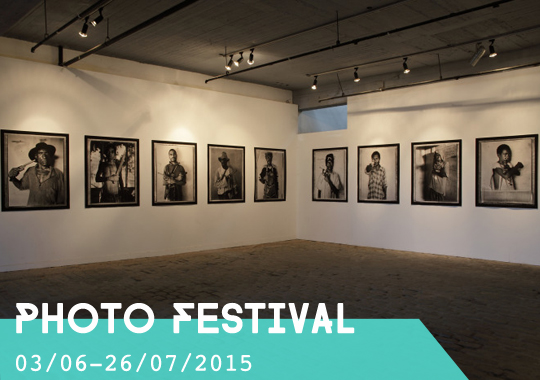 From the 3rd of June through the 26th of July photography addicts have the chance to glimpse in the work of both established and emerging photographers, coming from all over the world, at the Athens Photo Festival in Greece. The Hellenic Centre for Photography in cooperation with the Benaki Museum and Manolis Moresopoulos, present the Reframe Memory exhibition which explores the relationship between the past and present blended with an international artistic touch.
In the frame of the Festival, new emerging photography artists will get the chance to have their portfolios reviewed from international experts. So unleash your photography talent!
For more info: http://www.photofestival.gr/
As an art lover, do not miss to attend one of the numerous exhibitions and events that shake the Athenian waters and would definitely satisfy your cultural appetite!