As the summer begins to heat up it is time to turn our attention to some of the hottest festivals of the season and embrace the summer warmth through the lens of culture. Get ready to tune in to the most smashing festivals of June and ignite your summer spirit.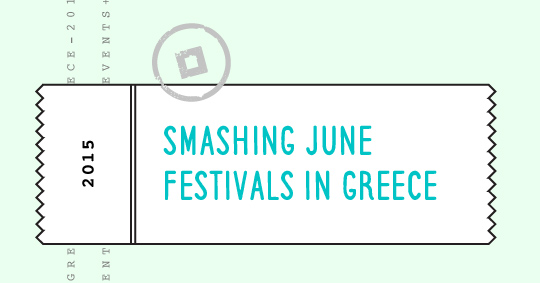 Athens & Epidaurus Festival
June to early October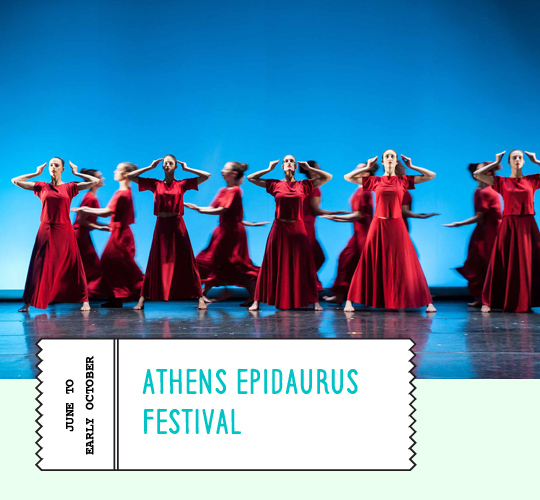 Gear up for the most dramatic performances, opera productions, ballet and modern dance recitals, concerts and visual presentations in the historic Odeum of Herodes Atticus, the ancient theatre of Epidaurus, Megaron, Onassis Cultural Center, the Museum of Cycladic Art, Aristotle's Lyceum, Klafthmonos square and other spectacular venues.
For more info:  http://greekfestival.gr/en/
 Simi Festival
June to September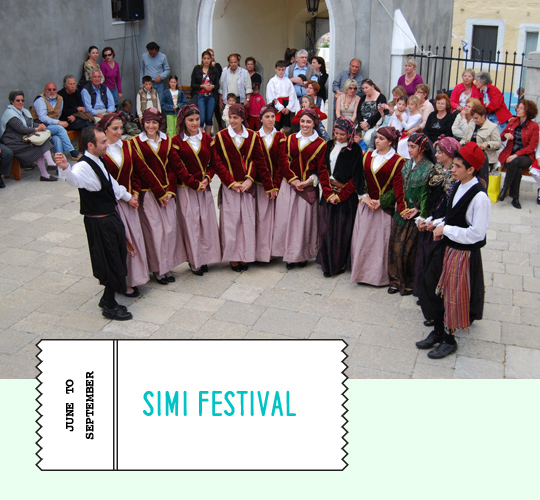 Beginning on the island of Simi, the events spread to the neighbouring islands of Astypalaia, Halki, Kassos, Nissiros, Kastellorizo, Tilos and Karpathos inviting all attendees to enjoy a spectacular series of theatrical, musical, story-telling and dancing performances.
Miaoulia
End of June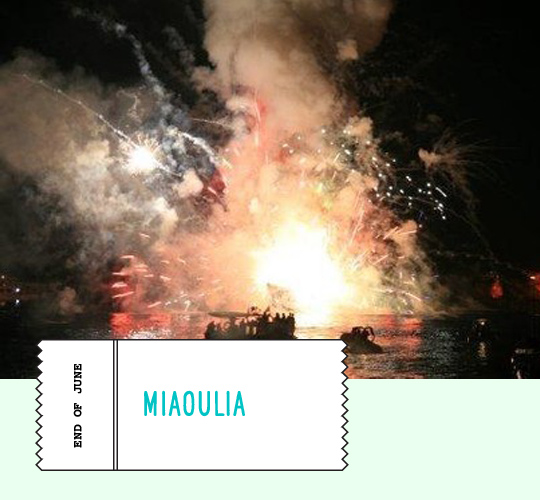 This 3 day celebration in the beautiful island of Hydra is a festival dedicated to the Hydriod Admiral Miaouli who assisted the island's residents win their independence. The festival features traditional dances and other cultural and athletic events.
Aegean Festival of Skiathos
June through September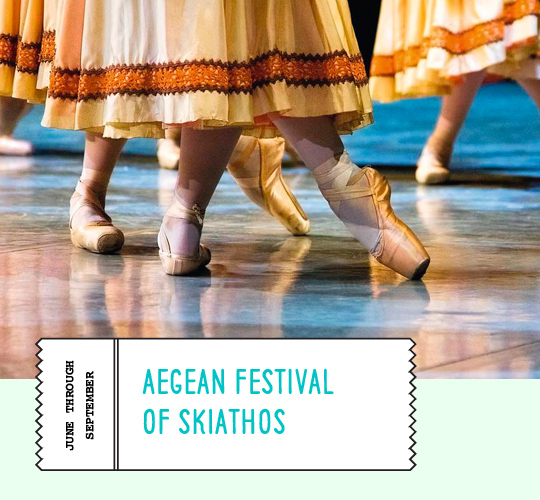 During the summer months the outdoor theatre at the Bourtzi Cultural Centre in the town of Skiathos sets up the most exciting cultural feast with Greek tragedies, folk music, theatrical performances and dance recitals that at definitely worth your time.
Nafplion Festival
June 19th-28th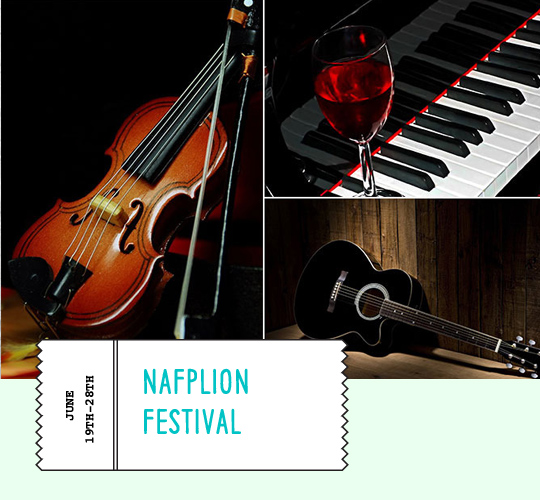 The 24th Nafplion Festival takes place in the beautiful town of Nafplion and is about to heat up the end of June with the most exceptional musical concerts and masterpieces.
For more info: http://www.nafplionfestival.gr/
Navy Week
End of June-early July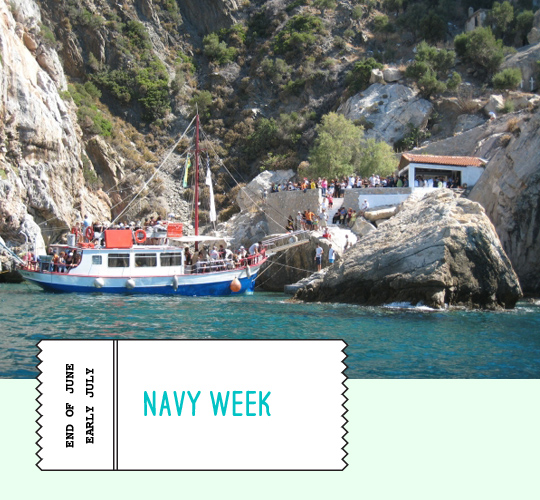 The navy week is a national tradition celebrated in all islands and seaside villages of Greece with different rituals and customs. Prepare to relish mouth-watering sardine treats with ouzo if visiting the island of Lesvos, watch the re-enacted voyage of the Argonauts in Volos or participate in a local celebration dedicated to Miaoulis in the island of Hydra.
More festivities worth mentioning for the month of June include the Feast of Klidonas in the village of Krousta in Crete, the festival of the local dances in Florina on early June, the annual flower show of Alexandroupoli on the first ten days of the month and the European Music Day on June 21st where all sorts of music is heard all over Greece.
On the month of June Cycladia invites you to tour the lands of Greece and welcome the summer with an array of exceptional festivities.
Are you ready to fest?