Greece has always been a top destination for artistic travelers due its historical and cultural heritage. Cycladia has created a list of the top museums worth visiting in the city of Athens and encourages you all to embark on a journey of artistic discovery.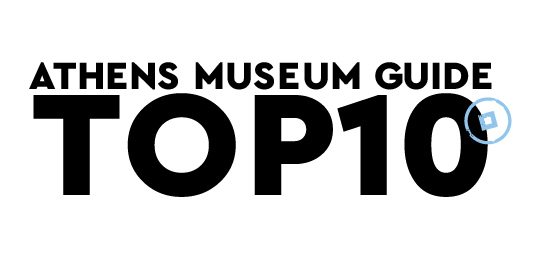 The Acropolis Museum is also known as the jewel of the city of Athens and holds the surviving treasures of the Acropolis. It houses some of the most important sculptures of ancient Greek art and that's why it is considered to be one of the most important museums in the world. The Museum collections include more than 4.000 objects and are exhibited across three levels. The exhibits take visitors on a walk through history, from the masterpieces of the Archaic and Classical periods and all the way into the ancient neighborhoods of Athens.
Dionysiou Areopagitou 15, Acropolis, Tel. no. +30 210 90 00 900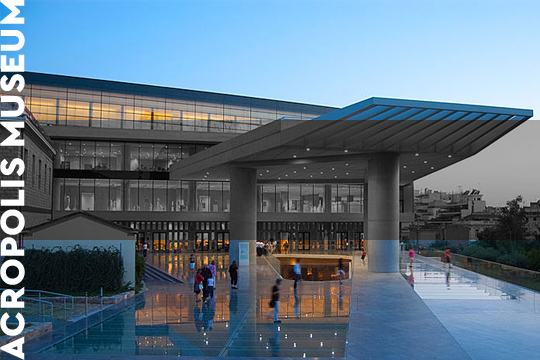 (Image credits: bugbog.com)
2. Goulandris Museum of Cycladic Art
Founded in 1986, the Goulandris Museum of Cycladic Art possesses a rich collection of findings from the ancient cultures of the Aegean and Cyprus while at the same time focusing on the Prehistoric and Ancient Greek Art. Not to mention, the temporary exhibitions of artworks made by Picasso, Modigliani, Dali and many more and the semi-abstract Cycladic figurines.
Neophytou Douka 4, Kolonaki, Tel. no. +30 210 72 28 321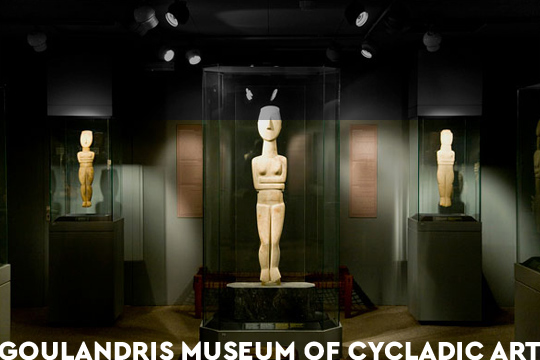 (Image credits: touristorama.com)
The National Gallery-Alexandros Soutzos Museum, founded in 1900, features a permanent collection of modern Greek painters and international contemporary artists. Visitors are welcome to discover many artworks from several civilizations all over the world. The Gallery is a modern three store building and houses more than 15,000 works of painting, sculpture, engravings and other forms of art from the post-Byzantine period until today.
Michalakopoulou 1, Tel. no. +30 210 72 35 857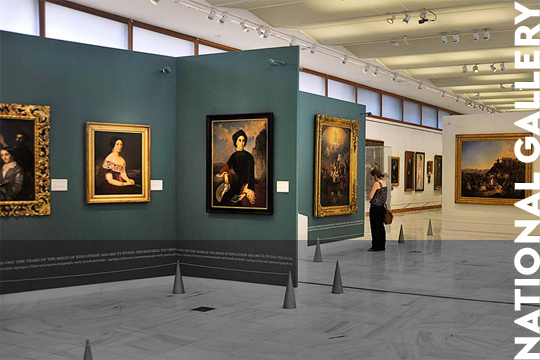 (Image credits: touristorama.com)
4. National Archaeological Museum
The National Archaeological Museum of Athens, that opened in 1891, is a museum devoted to ancient Greek art as well as the largest archaeological museum in Greece. The museum showcases works of historical, cultural and artistic value. Its 20,000 exhibits cover a large chronological and geographical span providing information about the Greek civilization from the beginnings of Prehistory to Late Antiquity.
Patission Street 44, Tel. no. +30 213 21 44 890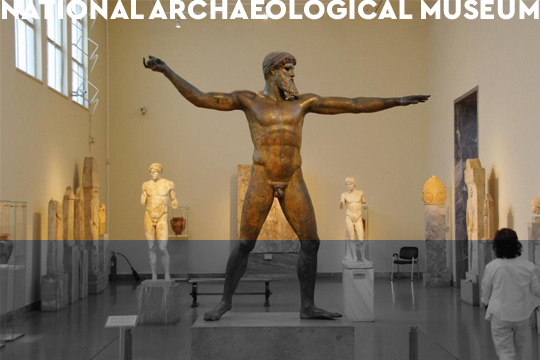 (Image credits: virtualtourist.com)
5. National Museum of Contemporary Art
The National Museum of Contemporary Art (EMST) was established in 2000 and features amazing collections of contemporary works from Greek and international artists. The permanent collections are based on two axes, historical and contemporary and cover the field of new media, architecture, painting, installations, photography, video and industrial design.
Kallirrois Av. & Amvr. Frantzi, Tel. no. +30 210 92 42 111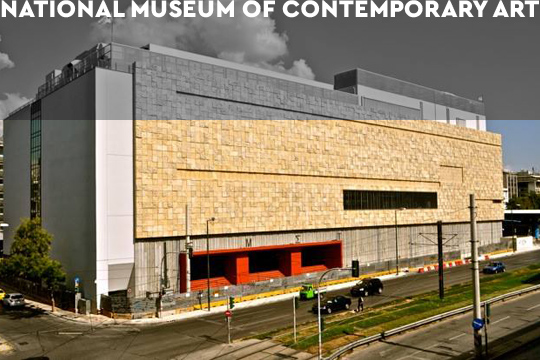 (Image credits: neon.org.gr)
The Benaki Museum is situated in a neoclassical building and includes more than 45.000 exhibits from Ant. Benakis' personal collection and from other donators that cover several different cultural fields from Greek and Asian Art to Islamic Art as well as Chinese Porcelains in other buildings that it owns. The museum covers a great distance in Greek history from the Stone Age to the 20th century and houses several exhibitions of contemporary art depicting the evolution of Greek painting, sculpture and handicrafts.
Koumpari 1, Kolonaki, Tel. no. +30 210 36 71 000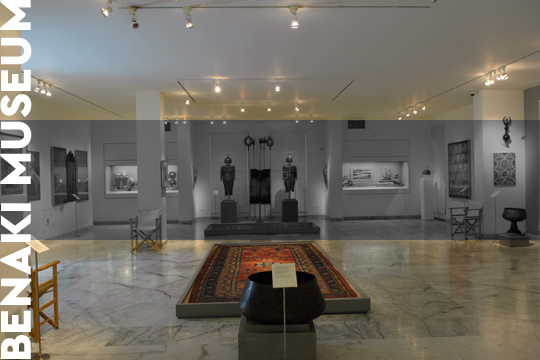 (Image credits: keytours.gr)
7.  Byzantine and Christian Museum
The Byzantine and Christian Museum, founded in 1914, offers collections of Greek sculptural works, manuscripts, mosaics, paintings and small artifacts accounting in total for about 25,000 works of art. The Museum hosts a real treasure of Byzantine and post-Byzantine art and culture artifacts.
Vasilis Sofias Avenue 22, Tel. no. +30 213 213 9500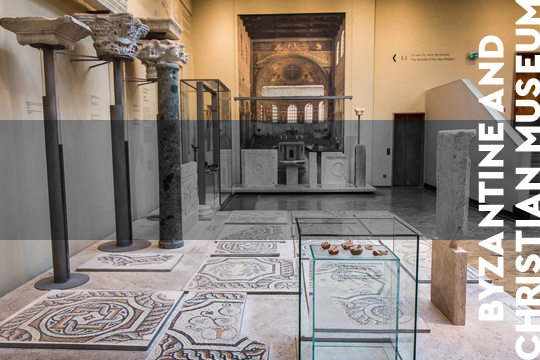 (Image credits: timetravelturtle.com)
The Hellenic Motor Museum stores one of the finest collections of antique cars, in a unique building of 5.000 sq.mt. It's dedicated to the evolution of the car and the history of the wheel. You can admire the automotive industry, experience the driving speed in the F1 simulator, and drive through an old car workshop.
More than 110 cars from the 19th and the 20th century are displayed in its modern building, only minutes away from the National Archaeological Museum.
Ioulianou 33-35, Tel. no. +30 210 88 16 187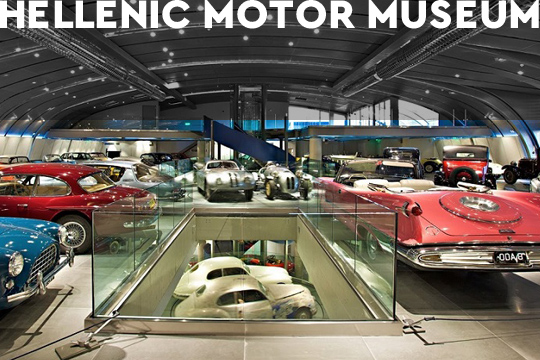 (Image credits: storiesofathens.com)
9. Ilias Lalaounis Jewelry Museum
The Ilias Lalaounis Jewelry Museum, founded in 1993, is devoted to the art of jewelry and decorative arts. It features an amazing variety of ancient jewelry from the Greek lands and of international contributors. Its permanent collection includes 4000 models of jewelry designed by its founder from 1940 until 2000.
Kallisperi 12 & Karyatidon, Acropolis, Tel. no. +30 210 92 21 044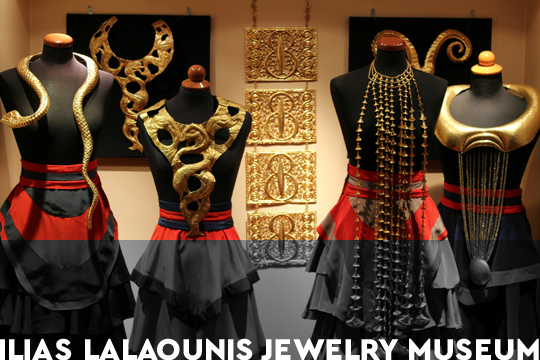 (Image credits: huffingtonpost.com)
The Museum of Greek Folk Art hosts rich collections of objects representing all branches of folk art such as embroidery, weaving, costumes, masquerades, shadow theatre, silver work, metalwork, pottery, woodcarving, folk painting and stone carving. Showcasing a fine selection of folk art from 1650 until today, the Greek Folk Art museum shows to the public the everyday life of ancient Greeks throughout the years.
Kydathinaion 17, Plaka, Tel. no.+30 210 321 3018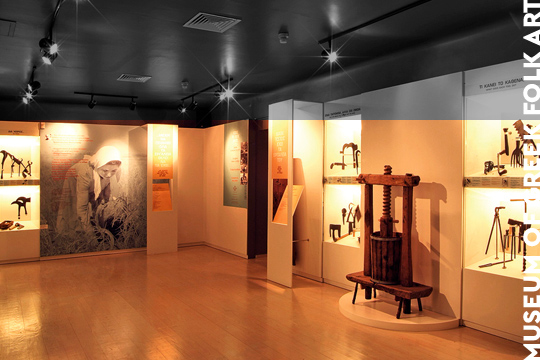 (Image credits: greece-is.com)
One of the great pleasures of visiting Athens is discovering its great collections of art and history while following the evolution of the Greek art scene and how it changed over the years.
Next time you are in Athens, do not miss the chance to visit one of the top Athens museums and marvel their rich collections, unique aesthetics and exceptional architecture!