Those of you, who love all sorts of extreme watersports, must be aware of the term meltemi… a blissful period for surfers, as the wind can blow at 7-8 Beaufort.
Although maximum activity is during July and August, Meltemi usually blows through the Aegean and Ionian throughout the summer season; making Greece an ultimate summer location for surfers and skiers alike.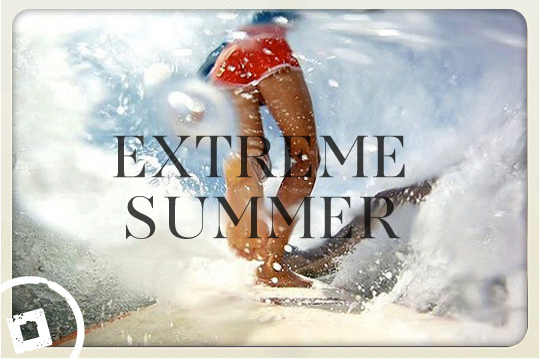 If activity and adventure is what you seek then you will find it is hard to beat the extreme watersport activities that are offered throughout summer in Greece…
Mykonos
Windsurfing in Kalafatis Beach: Learn the art of taming the winds at the certified windsurfing school while staying at that all-in-one Aphrodite Beach Hotel…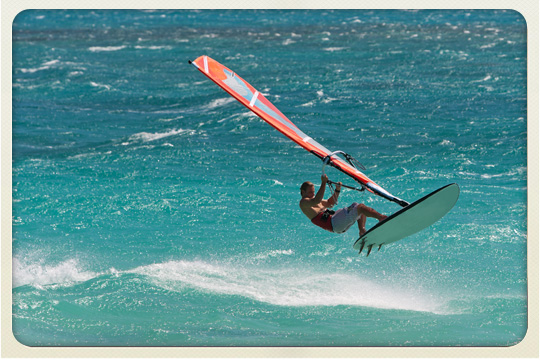 Kite Surfing in Ftelia Beach: One of the best on-shore spots on Mykonos for wave surfing offering passionate surfers the perfect location to practice their skills. The fully equipped Surf Club carries surf gear for rent and a talented team of experts who gladly offer tips to both beginners and professionals.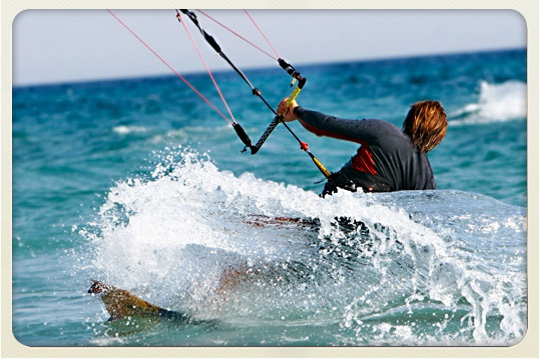 Scuba Diving in Lia Beach: Discover the underwater world in safety with the professional instructors of the PADI Dive Center, Go Dive Mykonos. Visit the shipwreck of Anna II, cavern systems in Tragonisi, Kalo Livadi's unique reefs and many more.
Enjoy relaxing moments at Pietra e Mare 4-star hotel in Mykonos following the extensive PADI courses or indulge in the Cycladic architecture at Akrotiraki Bed & Breakfast Hotel at Megali Ammos beach.
Paros
Infinite Extremes at Golden Beach: The bay that has it all, from windsurfing, sea kayaking, water skiing, stand up paddle, kite surfing …all you need is to find plenty of time for all these activities during your holidays on the island of Paros!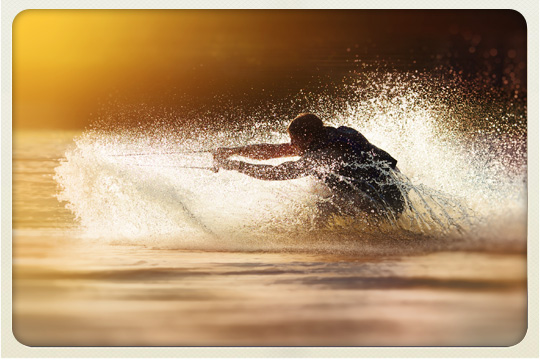 To be in close proximity to your favorite sports activities, stay at t Poseidon of Paros Resort and Spa which also offers professional windsurfing equipment and training or Calme Hotel, a Paros sea view hotel.
Surfing at Punda Beach: One of the Top 10 Kite Surfing destinations in Europe just 2km opposite of Anti Paros Island.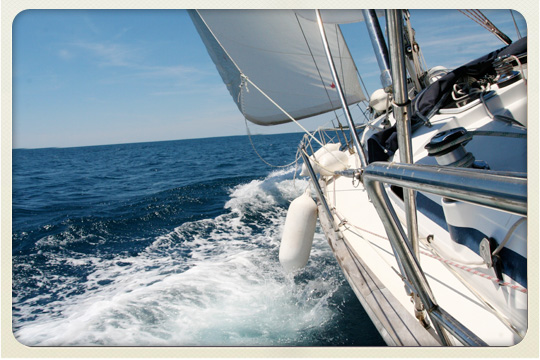 Sailing at Kolybithres Bay: Don't miss the opportunity of experiencing the azure waters and unique rock formations of Kolybithres Beach while visiting Paros Island… Near this wonderful beach you will find the Astir of Paros, a deluxe beach resort in Paros, where you can try a whole variety of watersports or embark on scheduled boat trips and excursions!
Ios
Excursions at Mylopotas Beach: Voted amongst the Top 10 Beaches in Europe, the beach is the perfect spot for windsurfing and scuba diving on Ios. Uncover the beauty of this favored bay at one of the top seaside resorts in Ios, Dionysos Ios, awarded with the certificate of Excellence for 2012.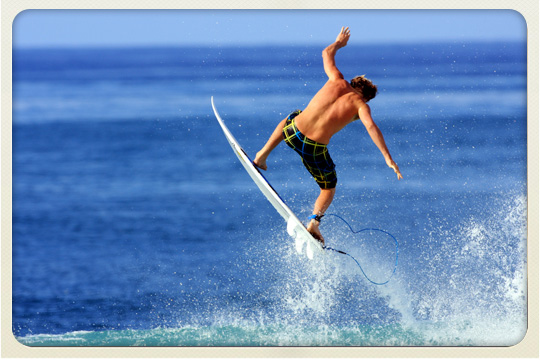 Halkidiki
Wakeboarding at Ammouliani beach: An ideal destination in Halkidiki for many exhilarating water sports activities such as water skiing, scuba diving, wakeboarding and paragliding!!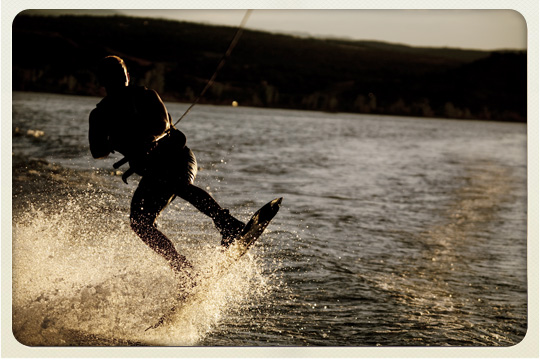 Whether you are a starter or a professional the Eagles Palace Hotel in Halkidiki offers a wide variety of watersports' equipment, and professional diving lessons for those who wish to improve their skills or gain the basic knowledge.