"Not your everyday souvenir shop, "Greece is for Lovers" specializes in novel, high-quality products that put a decidedly irreverent spin on Hellenic heritage." I have read it on New York Times a few days ago and the famous newspaper flushing my curiosity to discover more about this quirky shop. Come along and find something truly impressing!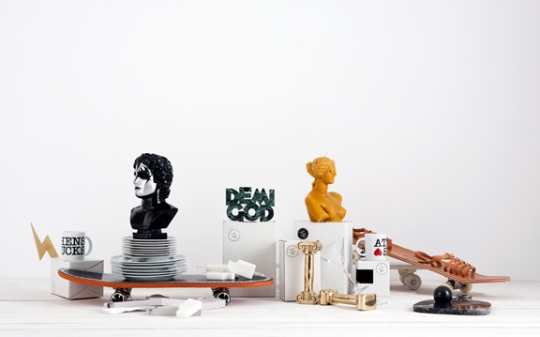 The novel ideas of "Greece is for lovers" are coming from 3 young product designers, Christina Kotsilelou, Vasso Damkou and Thanos Karampatsos. Their office, could be somewhere else rather than at the foot of the Acropolis hill? Of course not!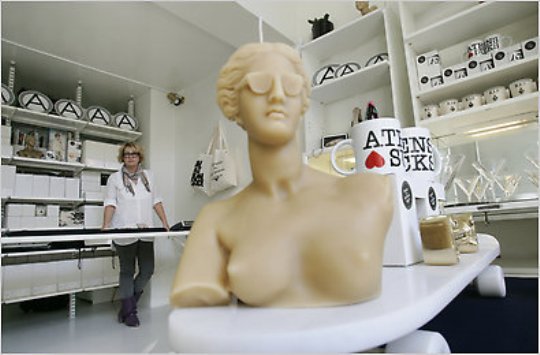 "Greece is for Lovers" have been passionately designing, producing and promoting their products, limited editions since 2006. All products are inspired by Greek history, tradition and culture and often by simple everyday Greek stereotypes. Therefore this group, join these elements and combines them with much imagination and jocularity for creating objects in a modern way. They also exhibiting them throughout the world and carrying this spirit everywhere.
The unique souvenirs of "Greece is for lovers" can be found at www.greeceisforlovers.com. All are original and special pieces from a wonderful country.
Some of them piqued the interest of CYCLADIA:
Granny Tunes : is a "traditional" accessory from crochet for your I-pad. Every greek house has one!Why don't be your favorite gadget too?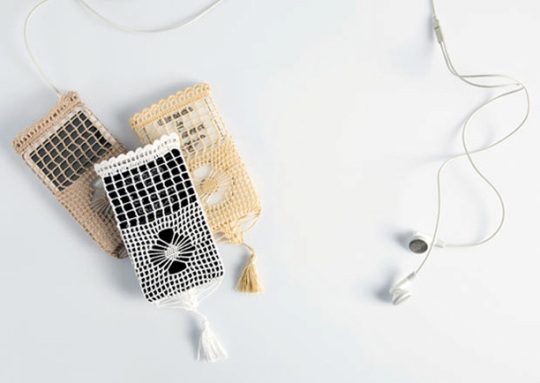 Tougher than Leather: The well-known ancient sandals converted into a prototype board for skate.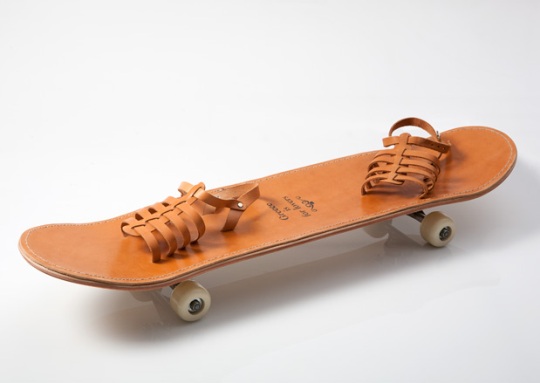 Slice me Nice: Beachand holidays in this country without playing rackets it is not possible, so they help you to bring your beach- tennis skills into the kitchen.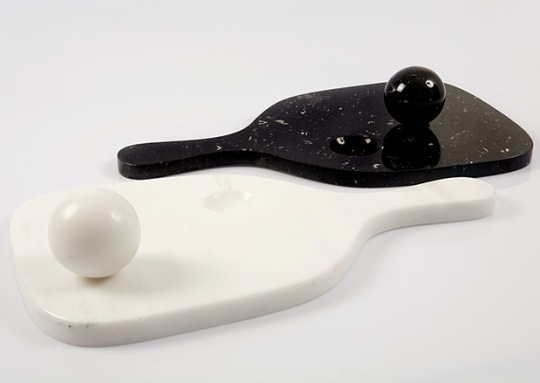 Zeus! : Zeus's thunderbolts came in through your dish.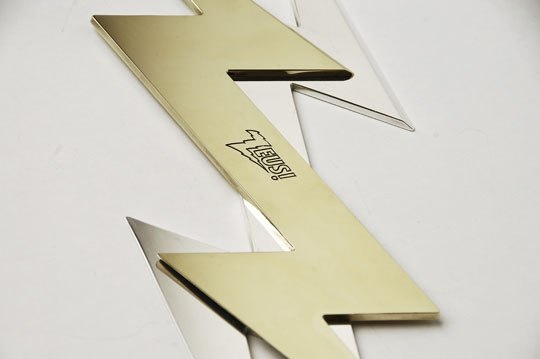 If you are a lover of Greece and you haven't shopped at "Greece Is for Lovers" yet, you should visit this page!!!