Ski Holidays in Greece
Everyone knows that Greece is the ideal summer holidays destination. Wildly beautiful islands, long sandy beaches, emerald, crystal clear waters, delicious local cuisine, warm hospitality and vigorous nightlife. However, what most people don't know is that Greece is also a wonderful winter destination.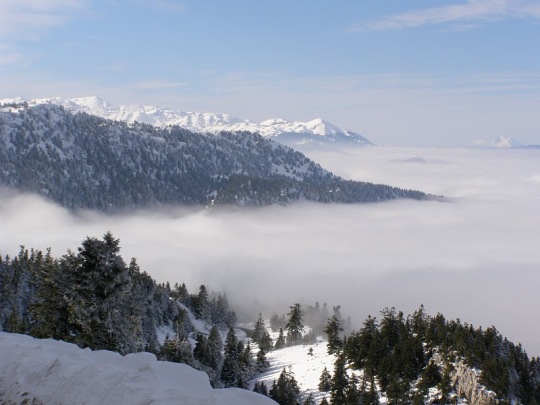 The uniquely diverse topogeography of this country includes astounding mountains as high as 2.900 meters, wild rivers, ideal for kayak and rafting, gorges, forests and ravines ideal for hiking, and of course numerous ski centers scattered in northern, central and southern Greece. The weather during the winter varies, depending on where you are located. Near the water the cold is milder and with higher humidity, in the plains and lower altitude locations it's much less humid, yet still brisk, and on higher altitudes it's really dry with heavy snowfalls, but there are also days with abundant sunshine and clear skies.
Ski Centers in Greece
The most known and well organized ski centers in southern Greece are in Peloponnese and more specifically in Kalavryta. Kalavryta is about 200km from Athens, built in the slopes of Mountain Aroania (Helmos). Visitors will find there two chalets, ample parking space, various specialized stores with ski equipment and apparel for sale and rent, as well as a ski school. The center has 12 slopes (of all levels), about 20 kilometers long, and 7 lifts (including a baby one). The nearby area is definitely worth exploring. Vytina, Stemnitsa and Dimitsana are only few of the most beautiful mountainous villages of Peloponnese. Picturesque, traditional settlements built on the slopes, with breathtaking views, mouthwatering local cuisine and a deep historical and cultural background.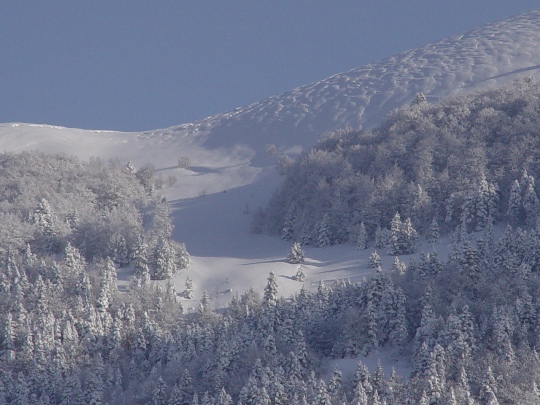 Parnassos Mountain is the most popular ski destination of Central Greece. It's about 180 kilometers from Athens and 2.250 meters high. When the snow season begins, hordes of ski aficionados board on their 4x4s and drive up this astounding place. The incredibly beautiful and picturesque village of Arachova is built on the slopes of Parnassos and it's the trendiest accommodation place for those visiting the ski center. Arachova has many hotels, traditional mansions, restaurants, cafes and bars and the nightlife is vibrant, during the winter months. The nearby village of Delphi (which is known as the navel of the earth) is of an incredible mythological and historical importance and it's annually visited by thousands of people throughout the year.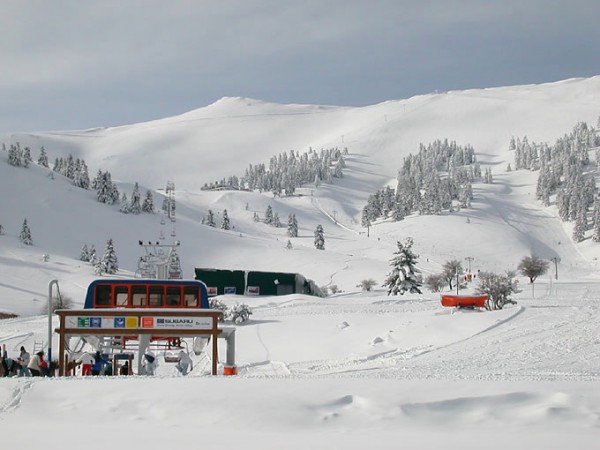 Northern Greece has numerous ski centers in several mountains. The most known ones are Kaimaktsalan, 3-5 Pigadia, Seli, Pertouli and Vasilitsa, which are scattered in Macedonia, Epirus, Pieria and Thrace. These are mostly visited by the people who live in northern Greece and the southern Balkans, since the driving distance from Athens is quite long and tricky. All the above mentioned centers are very well organized, have numerous slopes of all difficulty levels, lifts, chalets, clothing stores, stores with equipment and attire for rent and sale, cafeterias, restaurants and bars. During the day the slopes are jam packed and during the night everyone is hitting the local traditional taverns and bars for a really good time.
Visitors should book rooms and equipment well in advance since the younger generation in Greece –and not only- is very fond of winter sports, like skiing, snowboarding, snowmobiling, monoskiing and even ski jumping. The best way to go is to fly out in Athens or Thessaloniki and then rent a car –preferably a 4×4- and explore this unknown ski holidays paradise!