As an island with volcanic activity, Milos' morphology is breathtaking, exotic and mysterious, worth exploring and marveling with your significant other. A place evoking romance through its reflections on the crystalline waters of the sea, the shadows on the rocky coasts, the energy echoing from its grounds.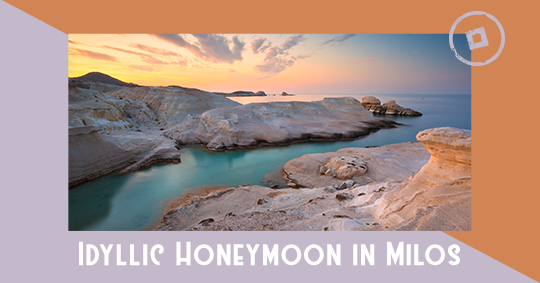 An island drenched in ethereal bliss, ideal for romantic honeymoons to remember for the years to come.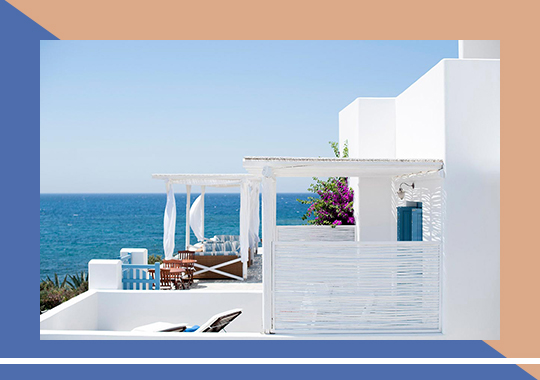 But where to celebrate your love for one another, express your devotion and affection? What better place than Melian couples' friendly luxury hotel in Milos taking romance to a whole other level.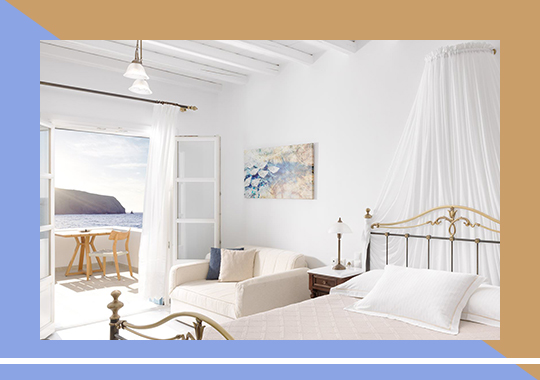 Encircled by the azure of the sea, this enchanting boutique hotel in Greece provides the ultimate hideaway for couples in love. Hide away in the intimate environs of your luxury suites in Milos or your brilliantly appointed sea view rooms in Milos island and surrender to the pleasures of luxury and refinement at this truly magnificent luxury hotel in Pollonia.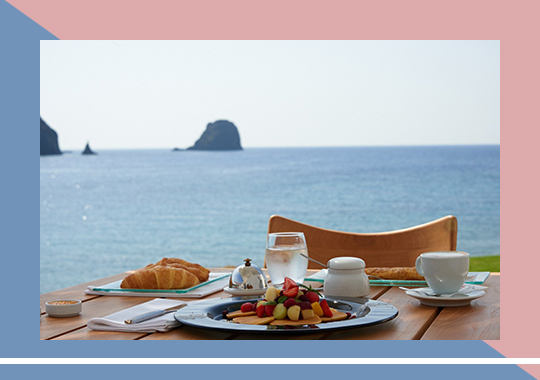 Endowed with elegance and awe-inspiring views, Melian luxury hotel in Milos is a favorable couples friendly hotel in Milos island as it offers all that a modern couple may desire. Enchanting couple suites in Milos, mouthwatering culinary delights, rejuvenating spa treatments, art exhibitions, summer cocktails and views that take your breath away are only few of the things couples staying at this luxury boutique hotel in the Cyclades may experience.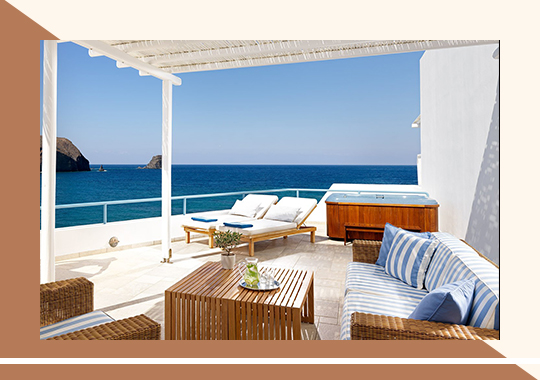 Get ready to surrender to the lap of luxury and unwind in the privacy and refinement of your couples' suites in Milos at what is considered by far the most romantic spa hotel in Milos island.
The choice is yours, are you ready to awaken your senses and pamper your soul at the ultimate honeymoon hotel in Milos?