Just in time for the festive rush of the season Cycladia has gathered for you the hottest festivals of July in its exclusive Fest Calendar. Pick the date and location of your preference and step into the summer's swing.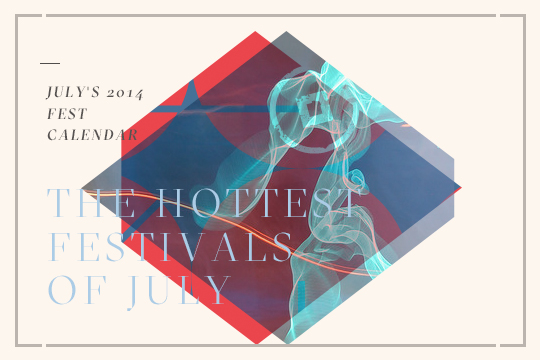 Rockwave Festival 2014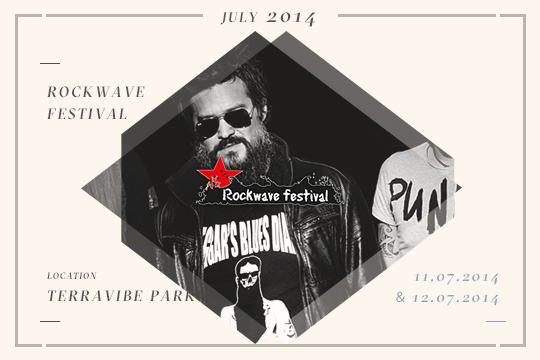 July 11-12
TerraVibe Park
Follow the rock wave to the gates of the TerraVibe Park and free your mind with music.
Dream Festival Medusa 2014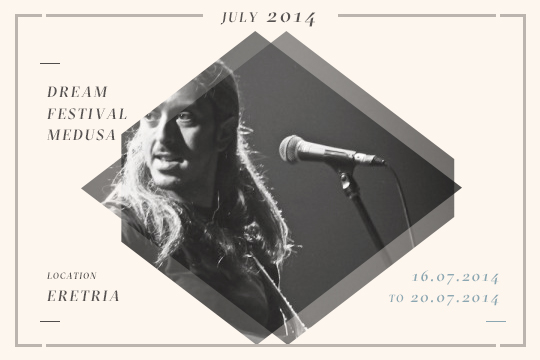 16/07-20/07
Dream Island, Eretria
Participate in this exquisite festival of music, art performances and activities and embrace the summer in the most spirited of atmospheres.
36th River Party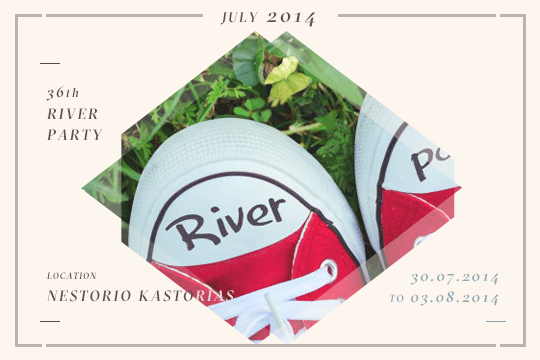 30/07-03/08
Nestorio Kastorias
Continuing its successful course the River Party of Kastoria will be rising the temperature once again in the heart of the summer. Prepare to step into the frenzy of the season.
Serifos Festival 2014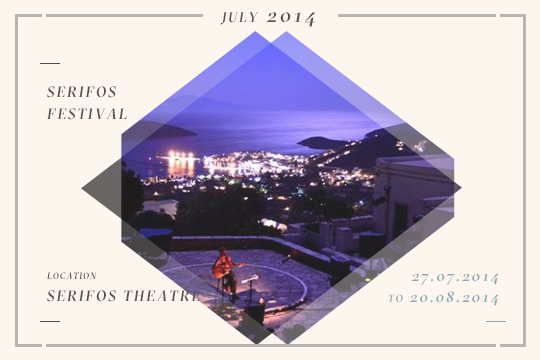 27/07-20/08
Serifos Theatre, Kato Chora  
Attend this summertime festival and step into the groove of the summer with spectacular performances by renowned Greek singers and actors.
The Festival of the National Theatre of Northern Greece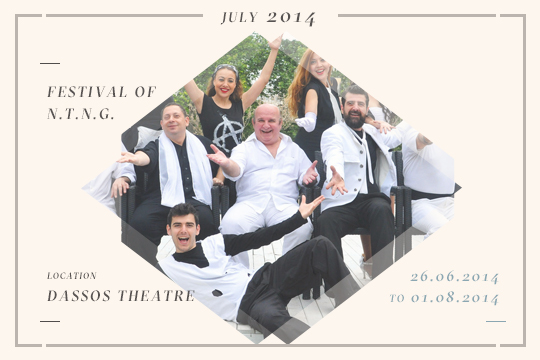 June-July
Dassos Theatre
Join the spectacular concerts and theatrical performances of some of the major Greek artists in this landmark of festivals.
Up Festival 2014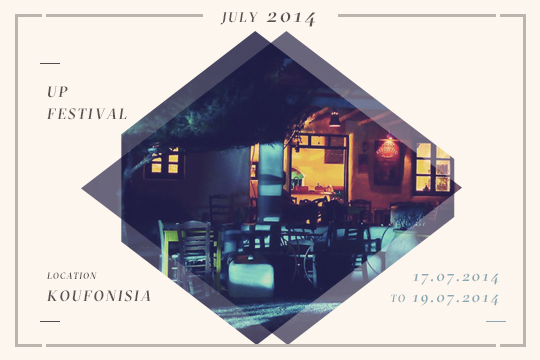 July 17-19
Kalofego Bar, Pori beach
Prepare yourself for the Big Stage, a musical festival featuring some of the finest bands of the Greek music scene.
3rd Festival Mouson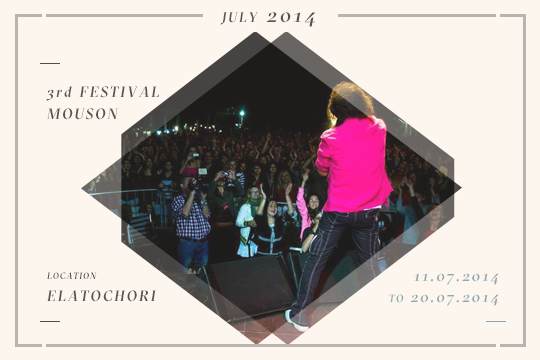 July 11-20
Elatochori, Pieria Ori
Witness a music summer festival in the arms of nature and enjoy a series of dance and musical performances that will elevate your senses.
Aisxyleia 2014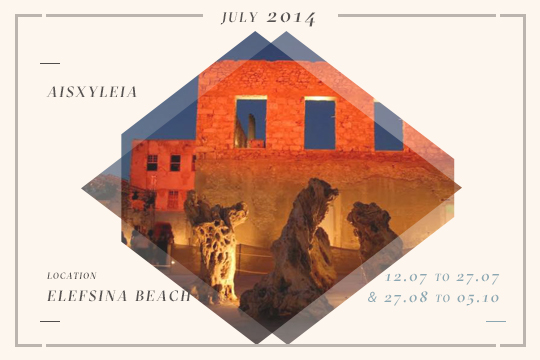 July 12-27 & 27/08-5/10
At the old oil-factory
Elefsina Beach
Witness Greek ancient drama at its finest at this amazing yearly event taking place on Elefsina beach.
Meteora Music Festival 2014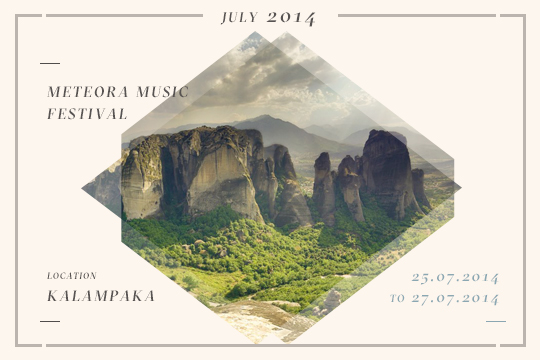 July 25-26-27
Kalampaka
Let the music travel your senses in a fairy-like natural environment.
Sani Festival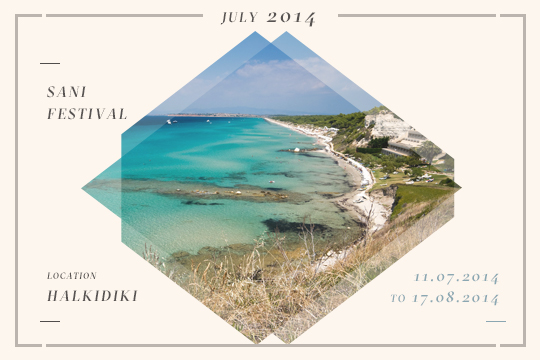 11/07-17/08
Join this cultural celebration of music, dance, cinematography and artistic inspiration at the Sanni Hill of Halkidiki.
Festival Kassandras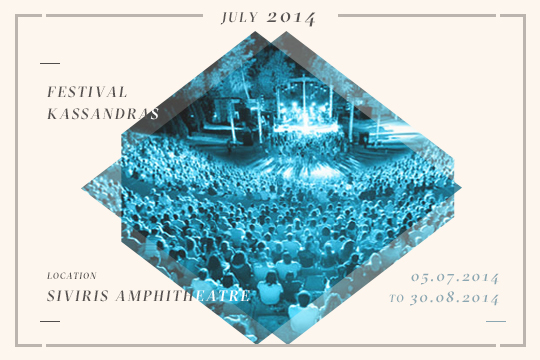 05/07-30/08
Siviris Amphitheatre 2014
Embark on a summer journey of arts and culture through a series of theatrical performances, music and artful inspiration.
Athens & Epidaurus Festival 2014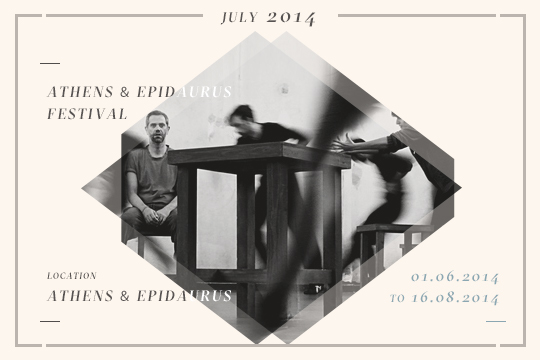 June 1st-August 16th
Don't miss the opportunity to attend one of the hottest festivals of the summer featuring 27 of the finest artistic performances from the native art scene at some of the most famous cultural sites of Greece.
Rhodes Summer Festival 2014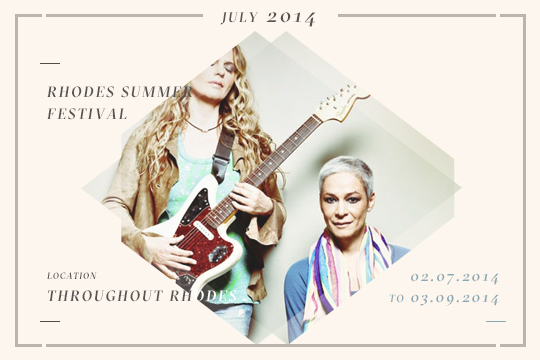 02/07-03/09
Throughout Rhodes
Rhodes turns on its interactive mode blending all authentic forms of art with the digital era. Don't miss this one of a kind event!
Stay tuned for Cycladia's upcoming calendar of Augusts' sizzling events!
Image Credits:
First Image: https://www.flickr.com, Bill Stilwell
Rockwave: http://www.rockwavefestival.gr
Dream Festival Medusa 2014: http://www.musiccorner.gr/?p=102417
36th River Party: http://www.ticketservices.gr
Serifos Festival 2014: http://www.sifnaiko-fos.gr/
The Festival of the National Theatre of Northern Greece: http://www.ntng.gr/
Up Festival 2014: http://www.upfestival.gr/
3d Festival Mouson: http://www.larissanet.gr/
Aisxyleia 2014: http://www.ertopen.com/
Meteora Music Festival 2014: http://meteoramusicfestival.wordpress.com
Sani Festival: http://familyadventureproject.org/
Festival Kassandras: http://www.kassandrafestival.gr
Athens & Epidaurus Festival: http://www.greekfestival.gr/
Rhodes Summer Festival 2014: http://www.rhodessummerfestival.com