Forget about crowded beaches and popular spots…leave aside the noise of the city…empty your mind from every thought…It's time to pack your suitcase for a summer experience on Skyros Island!
Skyros will inspire you for a different type of holidays dedicated to explorations!
Are you ready?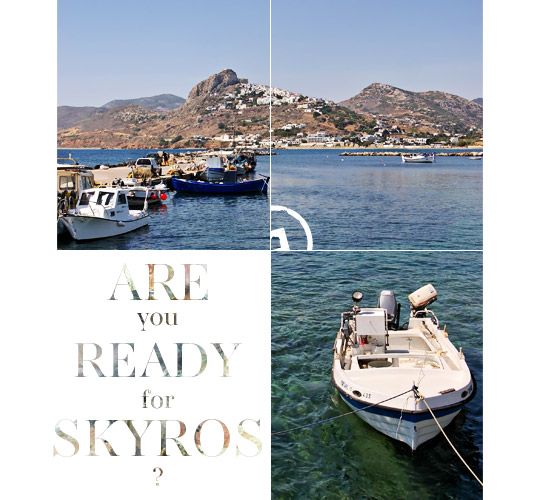 Endless coastline…
Carved by the sea with amazing blue waters that allure you into losing yourself in them…with beaches like Sarakino or Glyfada (Sarakiniko or the Island of Despotis) one should not miss the chance to get acquainted with the true meaning of life…the meaning that comes from walking barefoot on the sand and the pebbles, while the sun dries the salt on your skin and the sea gently caresses your body…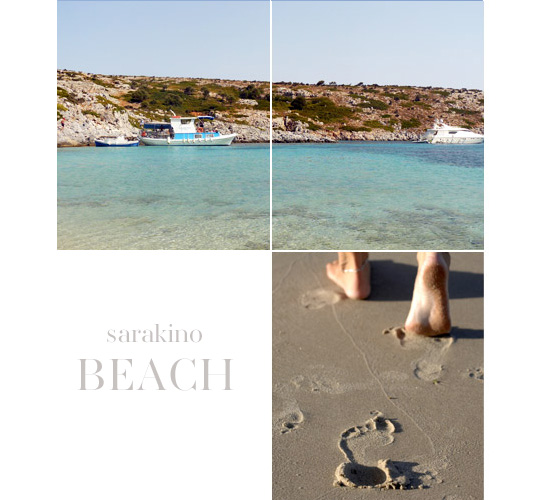 Explore the island's numerous caves…
See where Achilles, the hero of the Trojan War, spent his childhood, accompanied by the water nymphs… Go snorkelling and discover the beauties hidden underwater… Dive into azure waters, go for a night swim or go fishing…or just float on the water surface and imagine that gravity leaves your body!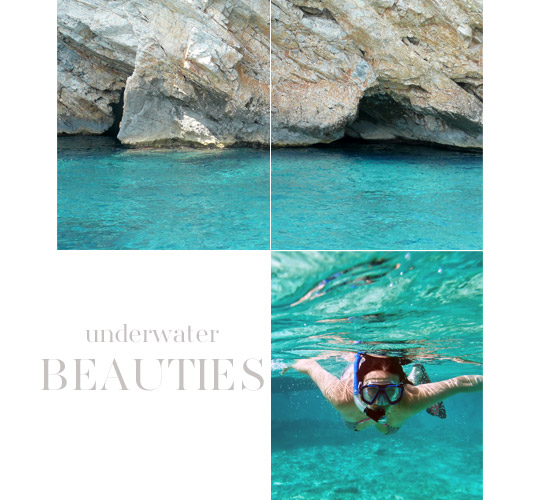 Meet the Skyrian horses…
Mythology has it that the magnificent horses depicted in the great friezes of the Parthenon are the species found on Skyros. Others believe that Alexander the Great took Skyrian horses when he left Macedonia. Whichever version you choose do not miss the chance to see them running on the island's plains! Get close to them and discover their nobleness…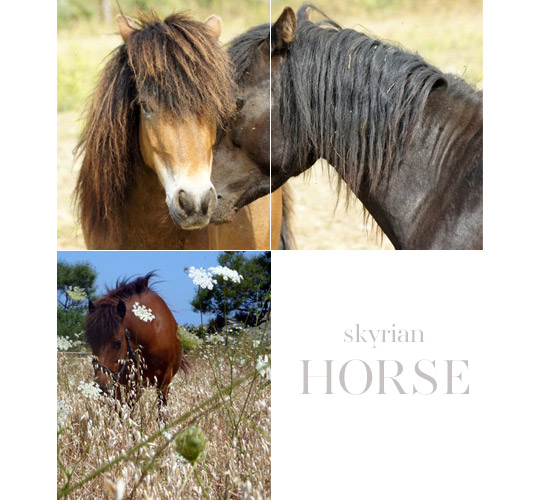 Cultivate your artistic expression…
Skyros Island has been widely known for its excellence in the art of wooden craftsmanship… Once you are there, walk on the narrow streets and admire the impressive pieces of wood art that you will find in the small traditional workshops all around the island. You can choose between watching a local giving shape and life to a piece of wood or gaze at the numerous wooden pieces of art exhibited in the shops. Our suggestion is to touch them and feel their vibe and their flaws that make them unique and, of course, take a part of this artistic flavour back home with you…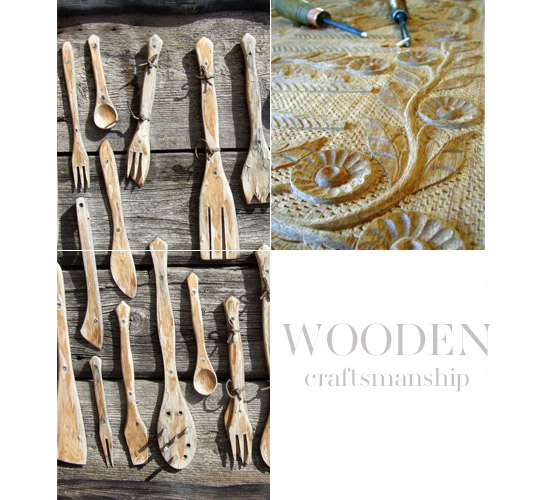 Experience the holistic state of mind…
Either you are travelling alone or with friends, Skyros Island offers unique moments of relaxation. The untouched nature, the embrace of the sea, the touch of the sun consist the perfect canvas of colours and flavours… In an idyllic and tranquil environment, nestled in the heart of nature, this island will definitely show a new path towards the balanced union of body, mind and soul…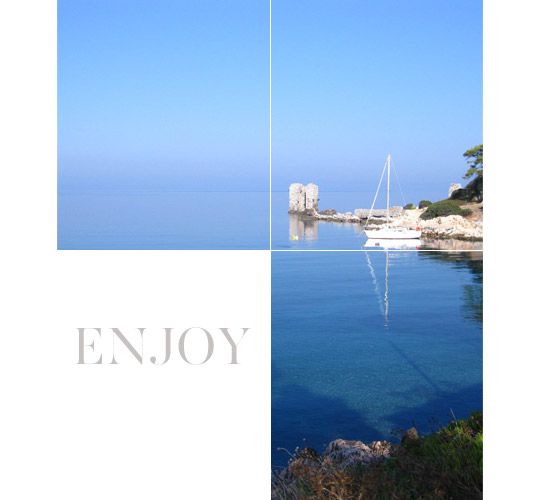 Cycladia suggests: when you visit Skyros, leave your compass at home!
Photo Credits of Skyrian Horses: Friends of the Skyrian Horses Group on Facebook and Riata Online