A new trend has come to town also known as the "Burger…the fast casual". Burgers are unquestionably the most delicious, affordable and quick bites one can easily enjoy on the street or so it was until recently. Now with so many variations and added flavors some burgers are even considered a "gourmet" delight.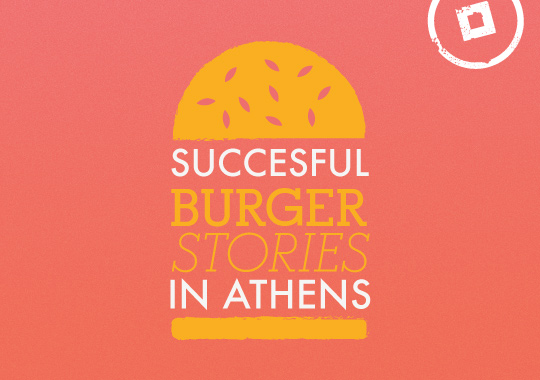 Cycladia is happy to share with you the top 10 successful burger stories in Athens and take you on the most mouth-watering journey in town!
 1.    The Burger Joint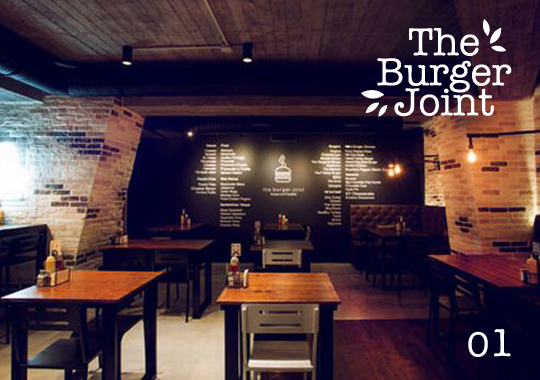 The Burger Joint first brought the spicy flair of New York to Glyfada in February of 2011 and continues to delight its guests to the day. Its burgers are made of 100% fresh Black Angus beef, imported from the US and Australia and are accompanied with finely minced potatoes.
Cycladia's Tip: Taste the "Unami" and "Hangover" burgers.
Solomou Dionysou 4, Neo Psychiko - tel: 210 6712222 (also in Glyfada), www.burgerjoint.gr/en
 2.    Bar Be Que (Μπαρ Μπεε Κιου in Greek)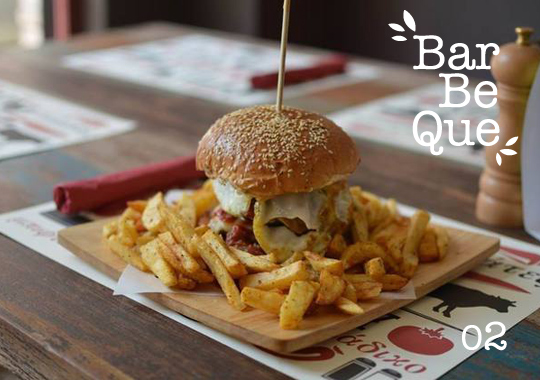 The Bar Be Que restaurant is an original steak house with a very yummy twist…its burger buns that are barbequed! Bar Be Que's burgers are simply made of salt, pepper and minced meat and they are extra-large and delicious!
Cycladia's Tip:  Taste the "50/50" burger and the "The Brave" one.
Freatidos Avenue 13, Piraeus Tel: 210-4518129, http://goo.gl/vHZUIc
 3.    Colibri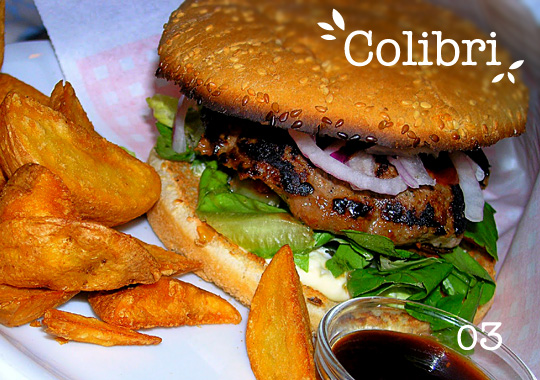 Colibri serves the American Style Burger with a hipster twist and without many spices to overwhelm the actual taste of the burger.
Cycladia's Tip: Taste the Blue burger and the Mushroom Cheese one.
Empedokleous 9-13, Pagrati- tel: 210 7011011 (also in Mets and Petralona), http://goo.gl/PHg7eX
 4.    Hot Hot Burger Bar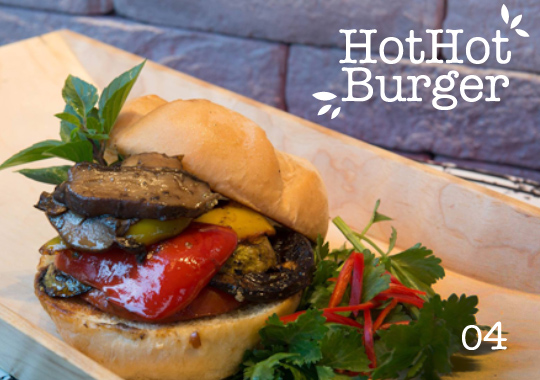 Hot Hot burger is definitely a "hot" trend that keeps growing. Its burgers are considered a true value for money and a favorite street food choice!
Cycladia's Tip: Taste the Honey Mustard Bacon burger and the Blue Bacon one.
Vrioulon 3, Philadelphia, 213 0246631, http://hothot.gr/ (in many places around Athens)
 5.    La Esquina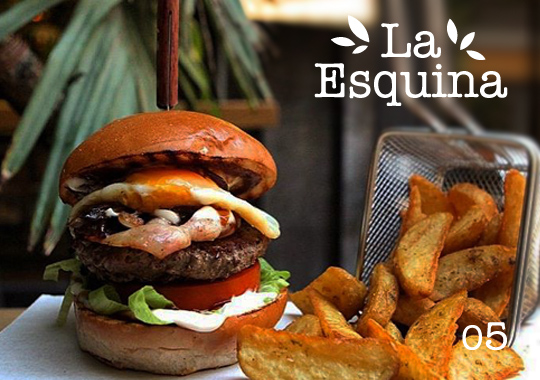 This is a beautifully designed all day burger house in the city center ideal for the ones that prefer an alternative bar restaurant to combine their burgers with cocktails.
Cycladia's Tip: Taste the La Esquina Black Angus burger.
Haritos 43, Kolonaki, 210 723 2575, http://goo.gl/qXi2ys
 6. Kozi's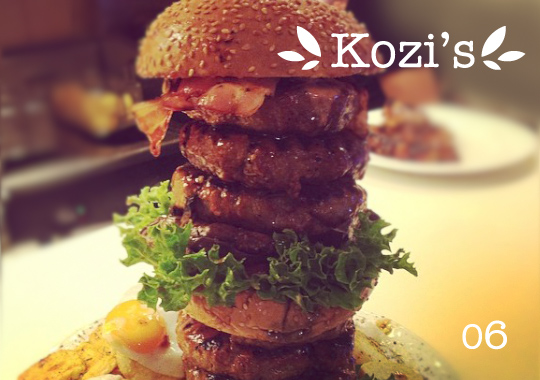 With a menu inspired from the South African cuisine, Kozi's became one of the best burger houses in the Northern suburbs. Juicy burgers, original sauces along with the crisp and round potatoes come together to create the perfect burger dish.
Cycladia's Tip: Taste Mala- Mala and Kozi's Burger.
 Panagis Tsaldari 32-34, Melissia, 210 8101584, http://www.kozis.com/ 

7. Juicy Grill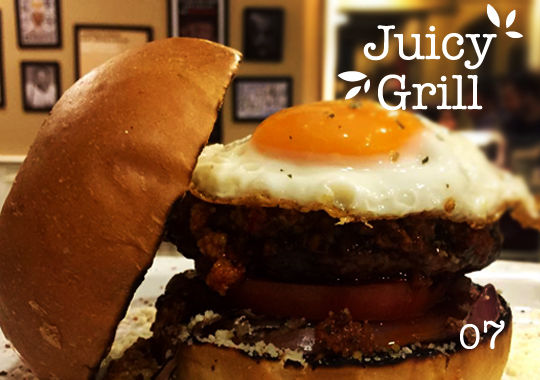 Dimosthenis, the owner, shares the secrets of a good burger, secrets he brought along from his years in New York. The burgers are served on fresh buns, brioche or bagels and the potatoes are served in foil with coarse salt.
Cycladia's Tip: Taste the New Yorker Burger and Juicy Burger.
Kerameikou 2 Cholargos, tel: 210 5203201, http://www.juicygrill.gr/ 
8. Barrow Burger Bar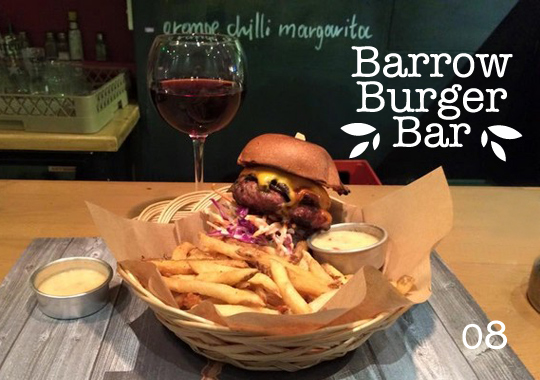 In Barrow, you will find a great selection of juicy beef burgers, salads and starters inspired from the finest cuisines of New York. Burgers are served in a friendly and casual environment and enjoyed to the sounds of rock n roll.
Cycladia's Tip: Taste the Egg Burger (The fried egg is included to the most of recipes).
Eirinis 2, Nea Smirni, tel: 21 1184 4085, http://goo.gl/WBW35D
9. New York Sandwiches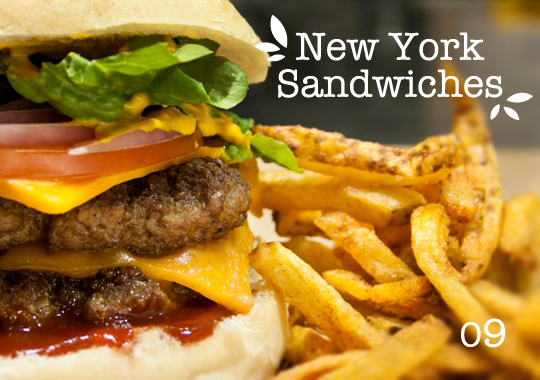 This restaurant is decorated with memories from New York, furniture from the 70's and a large table from a monastery. New York Sandwiches offer one of the most delicious burgers in Athens with an exceptional view to Athens Tower.
Cycladia's Tip: Taste 5th Avenue Pastrami Burger.
Sinopis 3 Ambelokipoi, 2107778475, http://www.nys.gr/
10. The Burger Company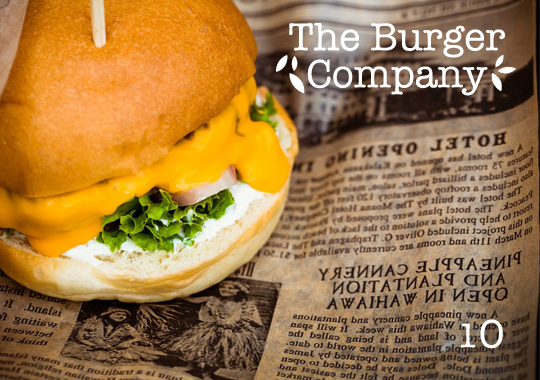 This burger house is famous for its burgers made from American Black Angus beef and its concealed location in Nea Erythrea. The burgers are served on New York newspapers and are known for their quality.
Cycladia's Tip: Taste the BC burger and the Blue Cheese burger.
Harilaou trikoupi 144, Nea Erythrea,tel: 210 8000670, http://theburgercompany.gr/ 
We know we've triggered your appetite…just make a choice and enjoy one of the best American burgers in town!
Bon Appétit!