Summer in Greece is not just beach and sun.. summer is culture! And which is the most interesting cultural proposal of Greek summer? The Athens and Epidaurus Festival, of course!
Athens and Epidaurus Festival (or Hellenic Festival) promises you idyllic nights full of music, theatre and dance! Completing 57 summers of continuous presence, the Festival is a big celebration connected with events within Greece's recent history. The Athens and Epidaurus Festival is definitely one of the greatest cultural events taking place in Greece throughout the summer!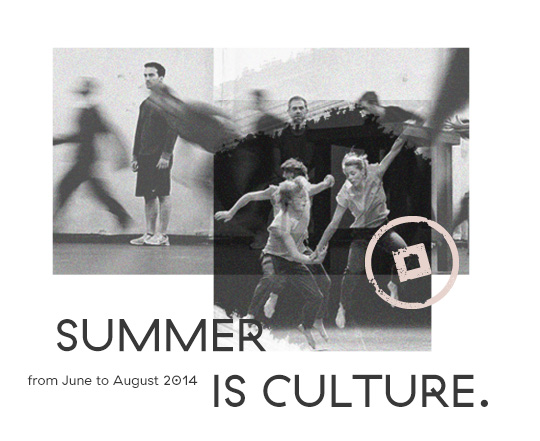 Greek drama, Greek classic and contemporary theatre performances, contemporary dance events, lectures, music concerts and many more: from Dimitris Mitropoulos and Maria Callas to Dimitris Rondiris, Bunraku puppet theatre and the Peking Opera.
The events take place from June to August in many venues of utmost cultural value throughout Greece, such as the Odeon of Herodes Atticus, the two ancient theatres of Epidaurus, the Museum of Cycladic Art, the Onassis Cultural Center, Megaron-The Athens Concert Hall- and smaller venues such as the French Institute, Bios and many others.
What really sets Athens apart from any other world capital is its unwavering devotion to the arts. Greece's ancient heritage and mythology has been a permanent source of inspiration, thus, the art performances of the festival offer the opportunity for a deep plunge into the country's history.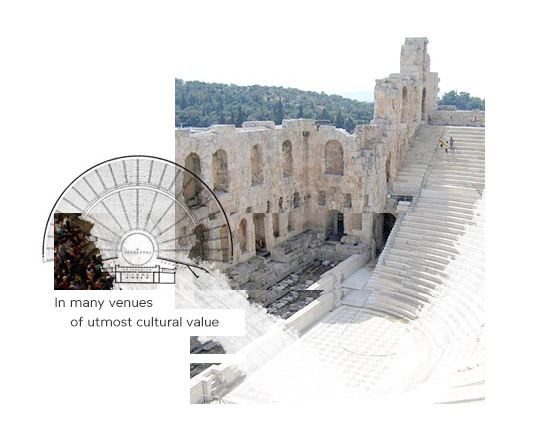 Greece possesses the world's oldest theatres, a major resource for developing cultural tourism. Moreover, its unique venues in ideal locations just leave everyone speechless!
Indicatively, the Odeon of Herodes Atticus is just a few meters away from the spot where ancient Greek theatre was born: the place where the works of the great ancient playwrights Aeschylus and Aristophanes were first performed. The Odeon is the ideal place to watch a performance on a warm summer's evening.
And what could be said about the Ancient Theatre of Epidaurus which has been reborn more than half a century ago with Ancient drama plays… one can feel what Ancient Greeks felt when watching a performance in this spectacular monument of the most exceptional acoustics.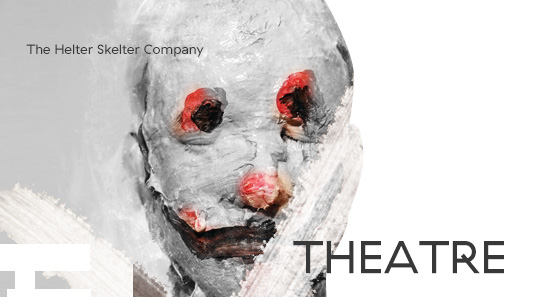 The Athens and Epidaurus Festival continues to highlight and promote the work of Greek young artists and present contemporary trends in art productions from around the world.
It has therefore included twenty-seven Greek theatrical productions, many of them featuring theatrical companies comprising by young people, seventeen of which are directed by artists making their Hellenic Festival debuts. Performances are in Greek but in the program you will find summaries in other languages too and English surtitles for the Festival's productions.
Worth mentioning is that six of those unique performances, are guests from abroad in the context of a cross-cultural dialogue among the Greek, European and Chinese theatrical scenes.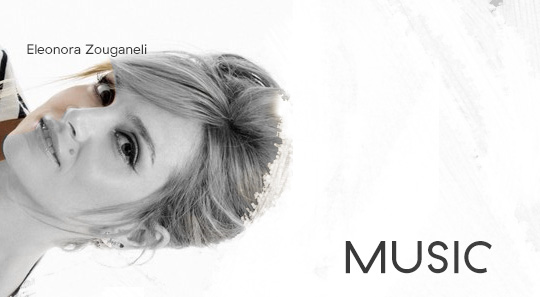 Among the most interesting performances, Cycladia highlights the following:
Greek National Opera–Yiannis Kokkos
Otello by Giuseppe Verdi
27, 29, 30 & 31 July 2014, 21:00 @ Odeon of Herodes Atticus
Dimitris Mavrikios, Pope Joan
In search of Emanuel Roidis' heroine
30-31 July 2014, 21:00 @ Peiraios 260, Building H
National Theatre of Greece – Yiannis Kakleas
The Frogs by Aristophanes
1-2 August 2014, 21:00 @ Ancient Theatre of Epidaurus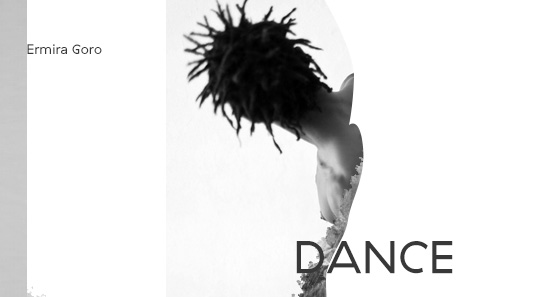 Stefanos Tsivopoulos
History Zero
23 May – 28 September 2014 @ Museum of Cycladic Art
For a full list of performances, venues, transportation and ticket reservations see: www.greekfestival.gr/en/
Don't miss it!
www.youtube.com/watch?v=8V85A5APhO0
Image credits
www.greekfestival.gr/en/