Are you wondering where to enjoy some of the most amazing ethnic dishes in the North Suburbs of Athens? Follow us as we head to the streets of Romania, Asia, Thailand, Japan, Mexico, Persia and Indonesia and prepare your culinary palates for an explosive journey of the senses.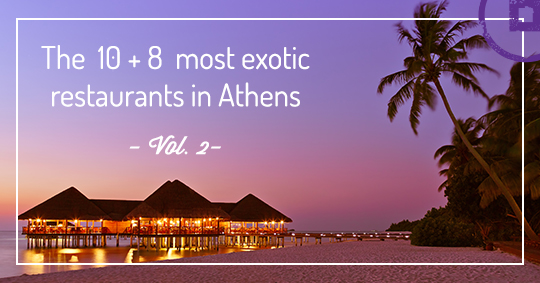 11.   Dorna
Let's first head to the Northeast Balkans and the authentic flavors of Romania at this cozy little restaurant with the traditional décor and the original Romanian flavors.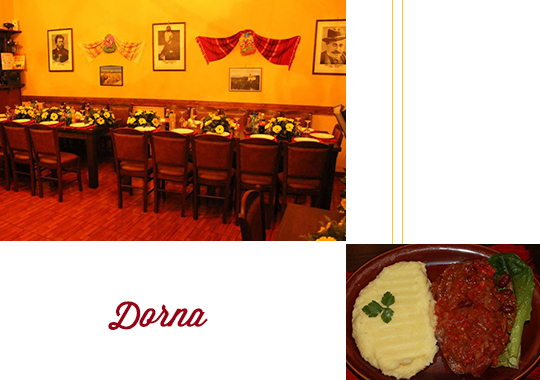 Acharnon 408, Agios Eleftherios
 12.   Andaman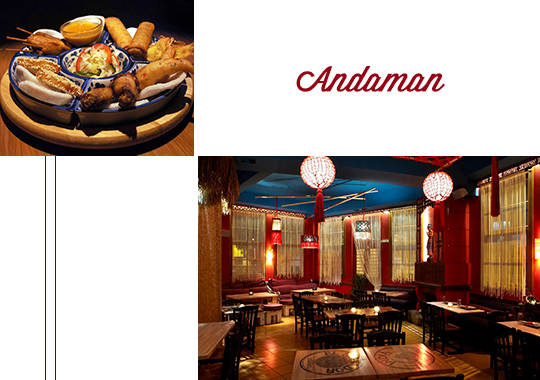 Savor eclectic flavors from Asia at this exceptional Thai bar-resto that has given an exotic twist to the area of Kato Petralona.
Piraeus 187 Alopis 65, Kato Petralona
13.   Kong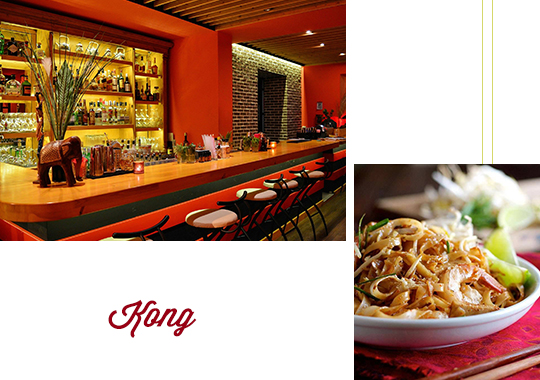 Blending the Thai and Japanese gastronomy with a list of exceptional cocktails, Kong lures guest to feast upon sushi delicacies, carry specialties, pad thai, noodles and soups in the most enchanting of settings.
Vasileos Georgiou Avenue B 34, Chalandri
14.   Ancho Mexican Grill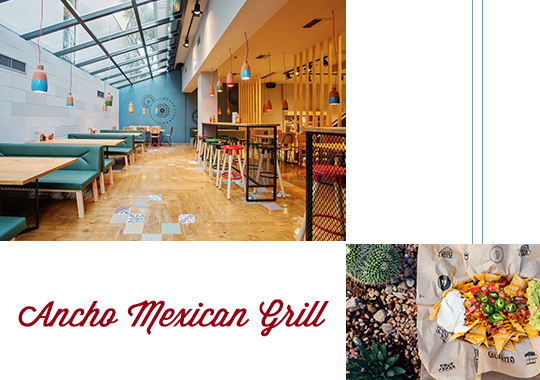 Prepare your taste buds for a Mexican chill at this amazing food spot serving everything from burritos, tacos, tortillas to nachos, quesadillas and chili con carne to savor along with frozen margaritas.
Gyftopoulou 9 & Kolokotroni, Chalandri
15.   Pars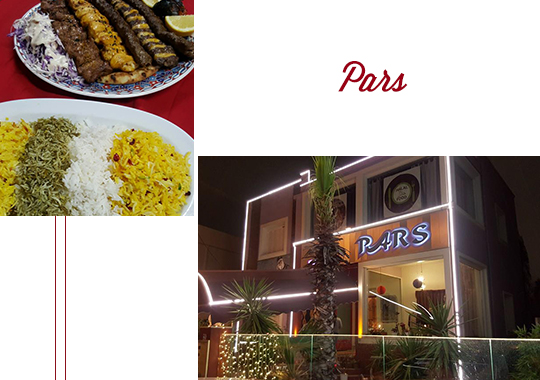 Get ready to experience an authentic oriental night in the streets of Chalandri and travel to the exotic neighborhoods of Persia. Try some of the kebab dishes, tabbouleh salads and lahmacun that you can combine with the flavors of the nargileh, the amazing Persian ice-cream and hot tea.
Palaiologou Konstantinou, Chanandri
16.   O Kipos tis Edem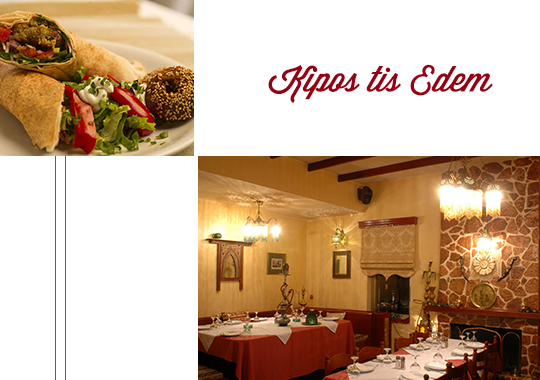 Select your favorite out of 30+ hors d'oeuvres from the Lebanese cuisine, savor flavorsome tabbouleh salads, falafel, moutabal, Shish taouk and finish up your meal with authentic Arabic coffee with cardamom and apple flavored nargileh.
Perikleous 24, Marousi
17.   White Elephant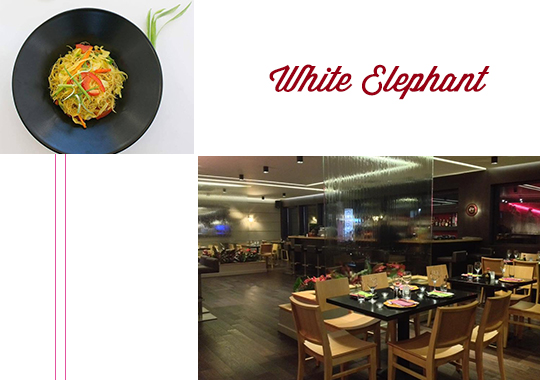 Are you craving Pan Asian Flavors and delicious sushi specialties? If so, the White Elephant welcomes you to relish some of the most tasteful dishes in a casual and relaxing setting. Pick your favorite Polynesian, Chinese, Thai and Indian flavors and savor the essence of the Far East.
Agias Paraskevis 124, Chalandri
18.   Saipan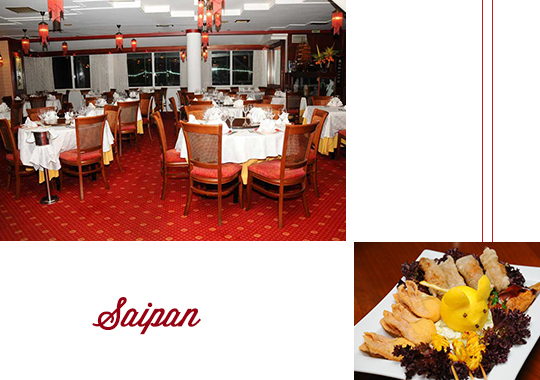 Get ready to explore the flavors, the aromas and the atmosphere of Saipan island of Micronesia along with intriguing recipes from Thailand, Japan, China, Indonesia and Korea.
Kosta Varnali 8, Chalandri
We've taken this culinary journey beyond boarders, we've tried exotic flavors and treated our palates to the bursting flavors of the world at some of the best ethnic restaurants in Athens.
Which was your favorite stop?