Fall is the best season for your culinary expeditions, thus Cycladia has gathered for you the very best places to eat & drink in Athens for this fall. Prepare your palates for the most mouthwatering journey through the streets of the Greek capital.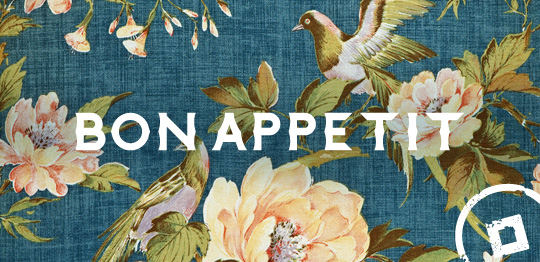 FEED YOUR DOWNTOWN APETITE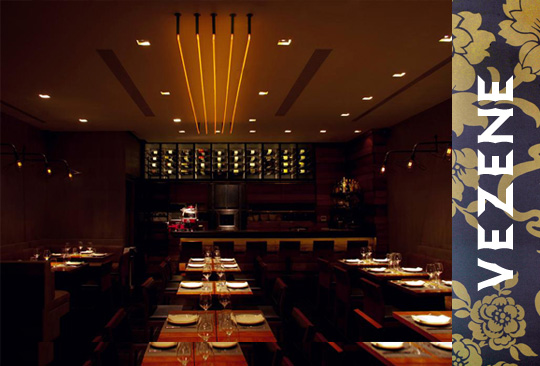 Vezene
The elegant Italian Tratorria with a Greek twist was propelled by its success in Lefkada and therefore opened its doors behind The Hilton, in front of the cute Brasida Park. The secret of the place is the quality of products from Greek and Italian origins, daily delivered and cleverly combined with refined marriages of flavours. You can spend a little or a lot, according to your belly's size and your wallet's magnitude.
Trattoria Vezene: Brasida 11 (Behind Hilton) 210 7232.002 – 210 7232.002, Sunday closed.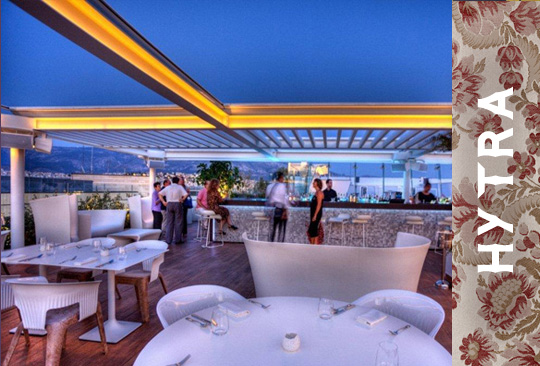 Hytra, Onassis Cultural Centre
Hytra moved from downtown and underground Psirri to the Roof Floor of the outstanding Onassis Cultural Centre. The small child from Spondi's family enjoys an amazing décor while offering highly inspired cuisine. Art is in the air …. 70€/person with wine.
Hytra bar restaurant at the 6th – 7th floor of the Onassis Cultural Centre, 217 707 1118 & 210 3316767, Daily (Mondays closed)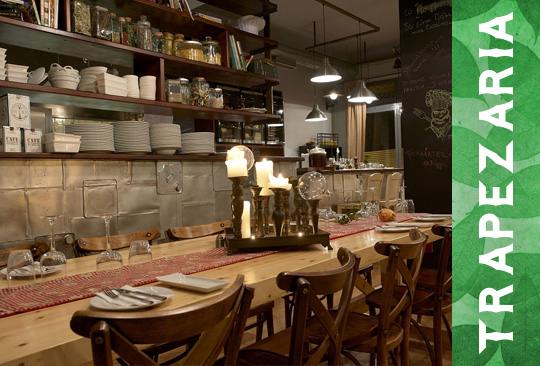 Trapezaria
Chef Dimitris Panagiotopoulos (Milos restaurant at Hilton) opened his own restaurant, not far from the Acropolis, a place that once you visit beckons you to return. The small bistro with its modern decoration featuring homey touches oozes Greek authenticity and a deep passion for homemade cuisine. With an outstanding execution of traditional recipes or revisited ones, a vast list of wines and beers, Trapezaria remains stunning by its simplicity and fair prices.
Thepdorou Negri, Makrigianni, Athens, 210 9213500
POSHY NORTH SUBERB FAVOURITES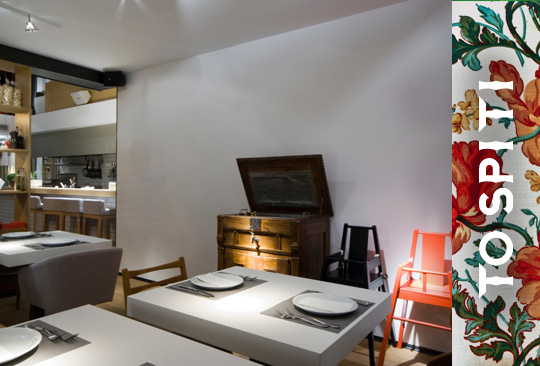 To Spiti
Already a year has elapsed since this trendy restaurant of Greek and Italian inspiration (and somewhat more), To Spiti, has choreographed an engagement of fearfulness design and authenticity only outmatched by the affordable and refined cuisine.
The open kitchen serves homemade dishes, from traditional "ladera fasolia" to an excellent extra slim pizza, nice-burgers or refined semi-gastro creations. The ambiance is cosy, lovely and the prices truly affordable, while the wine list features some good options.
Kapodistriou 42, Nea Filothei Amarousiou, 210 6850950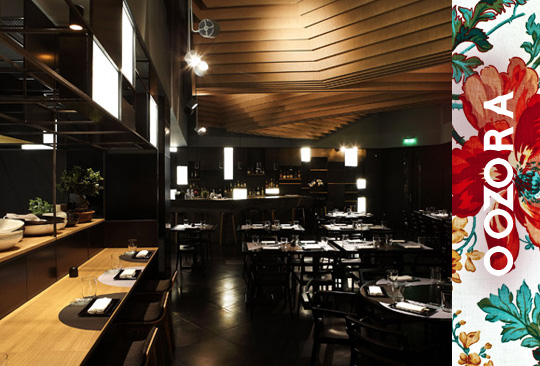 Oozora
Oozora is an elegant Japanese & Asian fusion restaurant in Kifissia. The lounge atmosphere, the music and excellent cocktails guests can sip on while cheat-chatting with beautiful people at the breath-taking bar arouse New York musings. The stunning architecture and great design touches all around raise the energy, inspiring Chef Shumpei Takizawa to create culinary delights of high quality, (pricey) cuisine, dispensing diners with the art of sophistication.
Agiou Trifonos & Omirou, Kifissia, 2108018516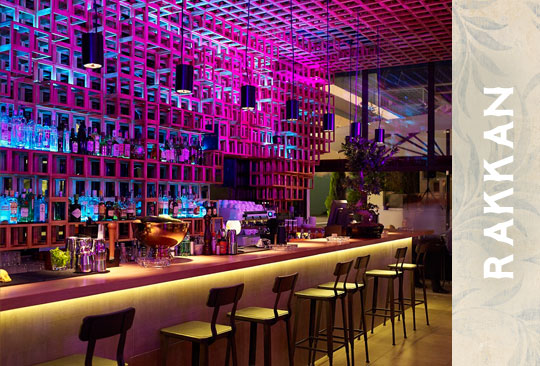 Rakkan
Same logic with Oozora, but mainly inspired by Japanese fusion and authentic Japanese cuisine. In the heart of the classy Kifisia, the elegant restaurant with the impressive bar and interior design by the famous K-Studio has recently opened its doors and there is more yet to come…
Leoforos Kifisias 238-240, Kifisia, 210 8087941
STYLISH SOUTH SUBURB PICKS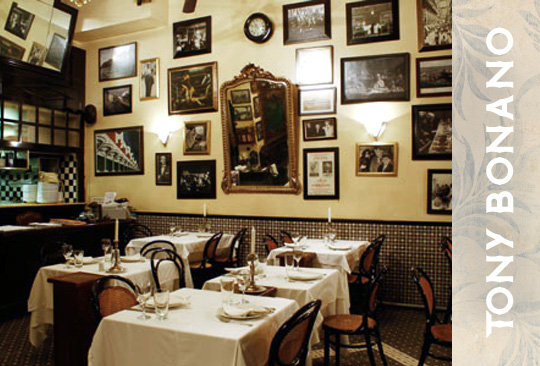 Tony Bonano
From Italian recipes to Mediterranean inspirations Tony Bonano is a clear choice of premier affordable dining in Kastella. The uninterrupted views to the sea, the delicate flavours and friendly service will still your heart right from the start. 30 €/person with wine & dessert.
Vasileos Pavlou 63, Kastella, 2104111901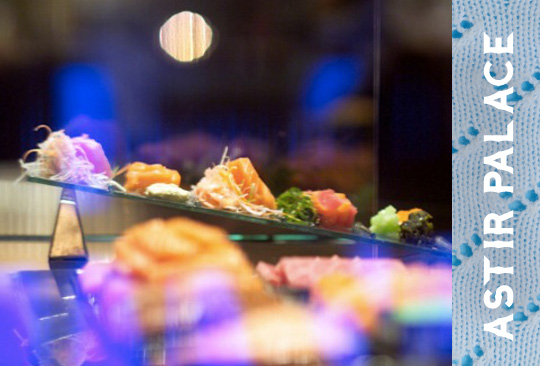 4th Thai Food Festival at Astir
Astir Palace  in Vouliagmeni, will continue to tantalize discerning palates up until the 29th of September at the mouth-watering Thai festival organized in collaboration with Westin Athens, the Royal Thai Embassy and Turkish airways.
Monday through Thursday from 19.00-23.00 // Friday through Sunday from 19.00-23.30
Tel: 210 8902000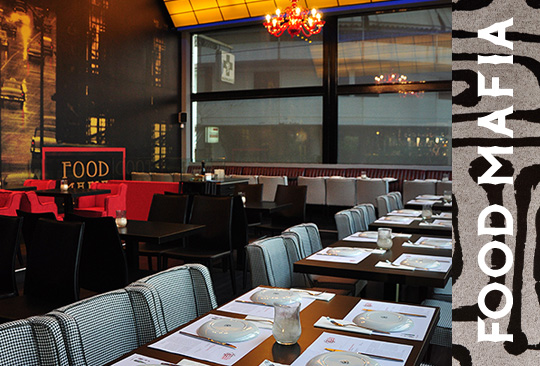 Food Mafia
The 4 points of the horizon meet under one roof in a mafia setting "made in U.S.A". Delicious burgers, traditional Greek specialties, inspiring sea food recipes with a pinch of Vietnamese culture and Japanese flair give this new comer a head start.
Laodikis & Filikis Eterias 10, Esperidon square Glyfada, 210 8942177 30-40 €/person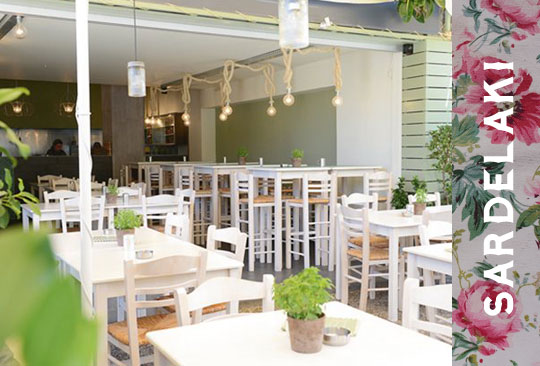 Sardelaki
Sardelaki is a Greek and elegant fish tavern in Glyfada that will give you a reason to wait around for the next available table. Great seafood accompanied with ouzo or tsipouro is all there is to it. Unpretentious, simply delightful!
Foivis 15, Glyfada, 211 4021195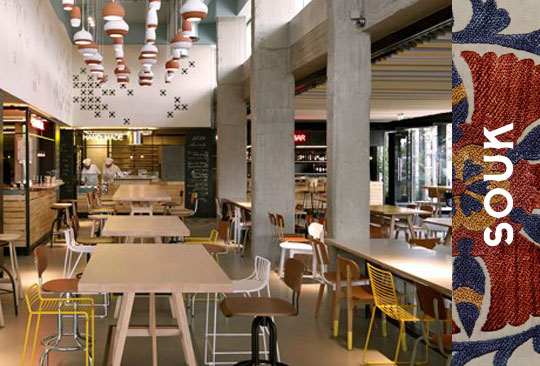 Souk
Souk is a favourite summer lunch delight or after dark meeting spot for street food lovers in Glyfada. Set off on a self-service quest of Arabic specialties that matches both the conservative and daring palates. 7€/person
Grigoriou Lambraki 3, Glyfada 210 8981000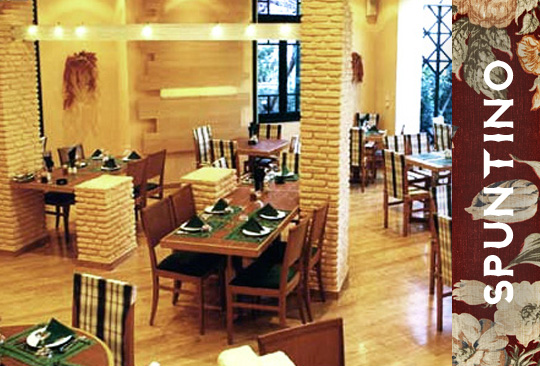 Spuntino
Italy wears its everyday attire and welcomes you in an environment of casual elegance where authentic recipes infuse the air with the alluring scents of Italy.
Foivis19, Glyfada, 210 8942912
These were our fall suggestions, walk the flavoursome streets of Athens, bon appétit and bottoms up!
…and don't forget to stay tuned for Cycladia's winter Eat & Drink picks!