Even when there is no special reason to celebrate, simply being in the heart of Athens is a reason in itself as it is a town full of energy and life. So, if you are a thirsty beer enthusiast gather your family, friends and colleagues, follow us to the 10 best beer bars of Athens and make every day count as a special occasion.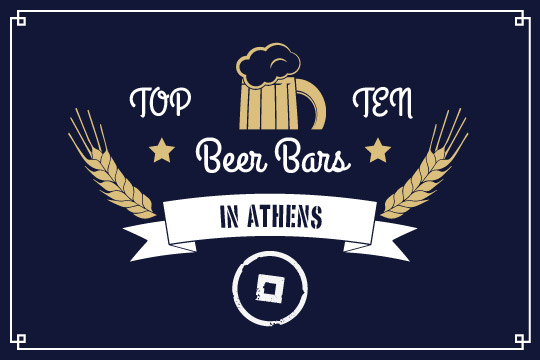 1. Le Roi
Let the good times roll at this vintage beer hub while listening to your favourite rock tunes. Le Roi is the classic choice for a beer and a bite.
Papanikoli 18, Halandri
Tel. +30 210 6892104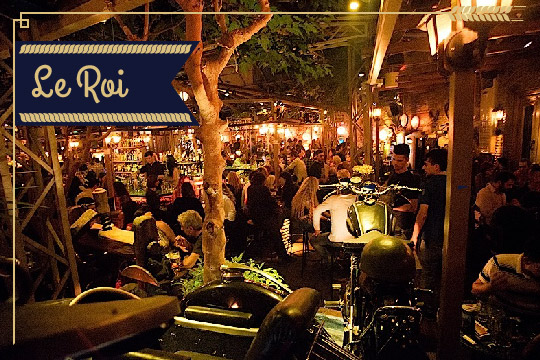 2. Villa Marietta
Villa Marietta is the place to be for the cold winter nights and the hot summer evenings as it offers a warm retro interior and a cosy garden where you can enjoy with friends some of the most delicious German finger food and high quality beer.
Aristotelous 31, Alimos
Tel.+30 210 9853188 / 6945738069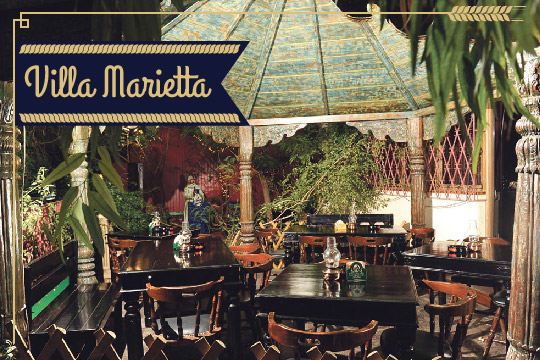 3. En Aithria
If you think of beer, you think of En Aithria! The wonderful interior, with the vivid colours and the antique décor blending the old with the new bring people together under the melodic sound of tunes from all nationalities in the most reviving of atmospheres, in or out, as the place offers a beautiful balcony overlooking the heart of Nea Philadelphia as well.
Vrouolon 4, Nea Philadelphia
Tel.+30 210 2582751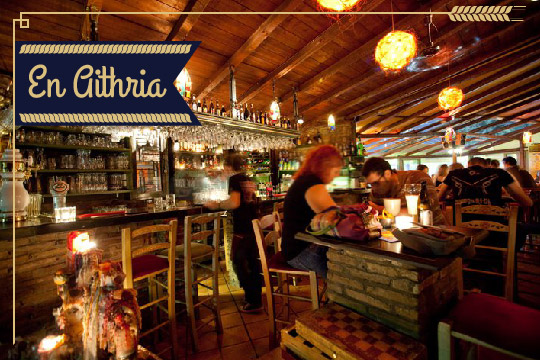 4. Silly Wizards
Let's pick it up a notch at this special English-Irish pub, with the green walls, the classic pub feel and the great selection of beer and finger food.
Ag. Paraskevi, Pelopinnisou 79
Tel .+30 210 6543908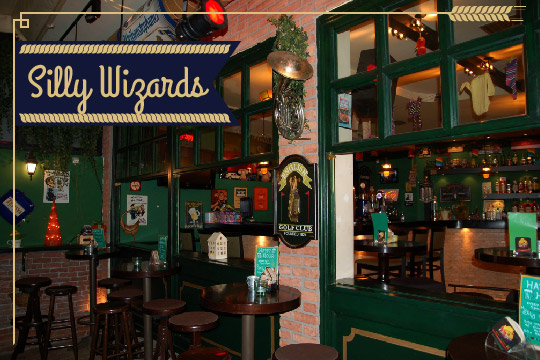 5. Erotimatiko
Despite its name, meaning question mark, there is no wonder why this place is packed even during the weekdays. Being the first beer bar in Argyroupoli it has managed to tastefully combine the cozy wooden interiors with the low lighting, the special German treats and the many delightful beer choices.
Mar. Geroulanou, Argyroupoli
Tel.+30 210 9932848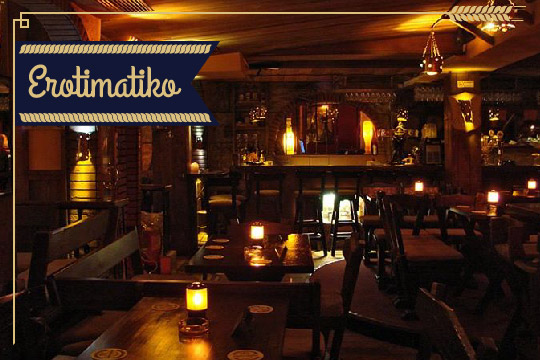 6. Berlin by 5 drunk men
It's about time you make it on your own and self-serve yourself a glass of brewed beer at this one of a kind beer bar. A bar designed especially for your, for every single one of you. So, enjoy your own tap beer from your own table and be…the man…for the night!
Timotheou 8, Pagrati
Tel.+30 210 7010006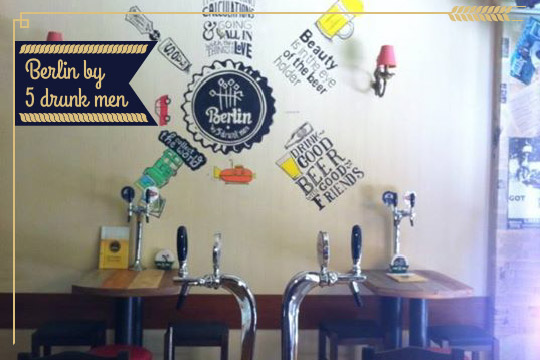 7. Vale Vale
Cosy, warm and friendly, this beer bar will definitely still your heart from the very first time. It is one of these places that if you go once, you never forget it and then you go back, again and again. Make sure to grab a bite along with your beer and have a blast with your most beloved friends.
Alexioupoleos 26 & Ipeirou, Argyroupoli
Tel.+30 210 9965903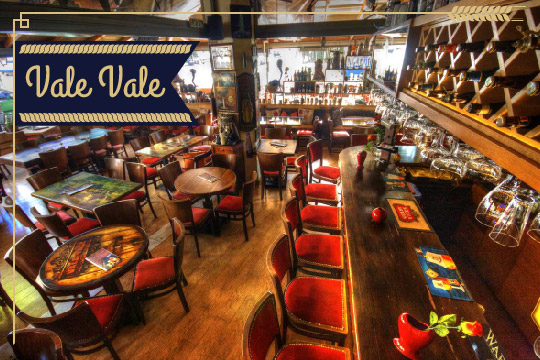 8. Diver Beer Restaurant
Enjoy authentic flavors, quality beer and the most soothing tunes of rock, ethnic, jazz and blues in a charming and cozy environment built of stone and wood.
Davaki 65, Kallithea
Tel.+30 210 9530040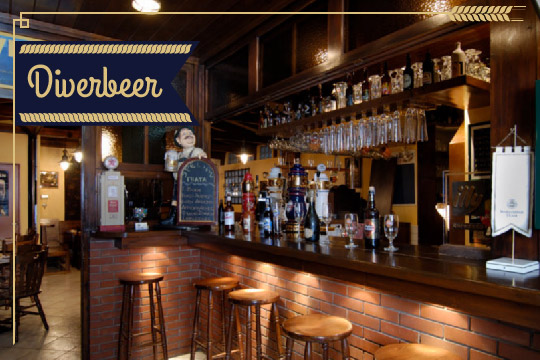 9. Bierhof
Make your way through the barrel door and into the mouth-watering world of beer. Relish the finest labels and specialties of Bavarian origin and make sure to try the schnitzel.
Stournari 6, Exarxia
Tel.+30 210 3800222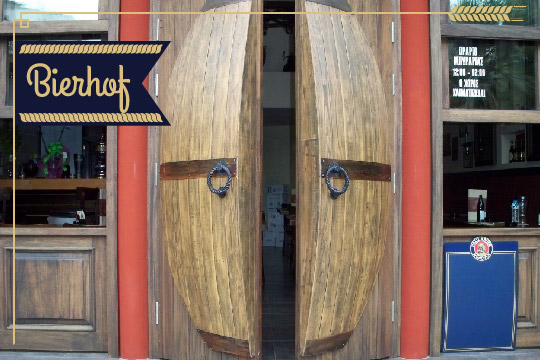 10. L. Draft
Enjoy your beer as live as it gets with family, friends and loved ones. This is the perfect place to combine a fun night out with quality beer, delicious food and live music.
Chris.Smirnis 124& Korai 30-32, Moschato
Tel.+30 210 9483135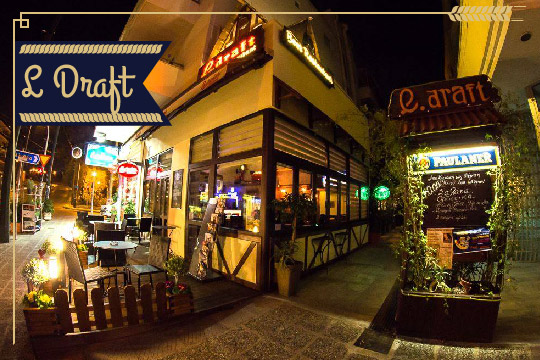 So whether you had a rough day or not Cycladia suggests that you raise your glasses and cheer your nights!
Image credits:
Le Roi  http://www.leroi.gr/
Villa Marietta http://villamarietta.gr/
En Aithria http://www.enaithria.com/
SillyWizards https://www.facebook.com/sillywizards/
Erotimatiko https://www.facebook.com/Erwtimatiko/
Berlin by 5 drunk men https://www.facebook.com/BerlinBy5drunkMen/
Vale Vale http://valevale.gr/
Diver Beer Restaurant http://www.diverbeer.gr/
Bierhof http://www.bierhofathens.gr/