Five Star Greece has been representing the finest Greek villas for VIP guests for 15 years
When we think of the perfect Greek holiday, certain images come to mind – a colorful lunch under the shade of an olive tree with lavender scenting the air; an empty infinity pool merging with the blue sea and sky; bougainvillea climbing up a cane pergola that throws stripes of shade on a dazzling whitewashed wall..
Siesta in a cool, blue-shuttered room, sunset drinks alone on the veranda, candlelit dinners under the stars with a group of friends, children playing in the pool while you read a book, the thwack of tennis balls from the private court, the packing up of a picnic to take with you on a boat trip to a secret bay, and a front row seat on the local plateia or piazza to watch the passegiata and drink ouzo.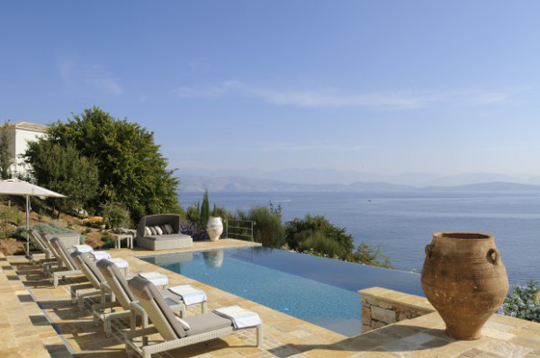 Renting a villa is in our opinion the best way to realize this dream; Greek villas offer that magic combination of authentic, unspoilt island life, sea and nature, as well as sophisticated dining and nightlife for those who want that as well. A family villa gives you the privacy, personal touches, space and authentic Greek atmosphere that no hotel can ever match. Top villas now can rival hotels for service and facilities, with wifi, spa treatments and chefs, (though not 24 hours a day!) They can offer even better sporting and boating facilities in some cases.
When you take into account the fact that you are not paying hotel prices for every coca- cola, bottle of water, waterskiing trip or dinner, a villa will also work out to be very good value for families and groups of friends. For those wanting to entertain or return hospitality to others, a villa is the stylish way to invite people to a wonderful holiday.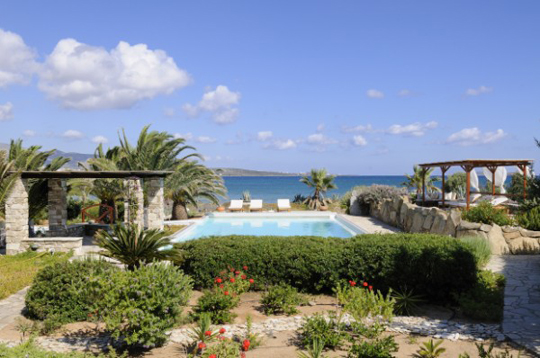 How do you choose your perfect villa? First of all, start looking well ahead of time. Then, go through an agent who has inspected each villa in their portfolio, knows if a main road goes underneath the terrace, if the photos crop out the unfinished building site next door, and how well the villa runs. Give your agent as much information as you can so he gets a feel for you and your lifestyle. He can recommend the best villa, and, just as importantly, the right island for you. Building up a good long-term relationship with your villa advisor will repay you with years of great advice, privileged information and hot tips!
With luck, you will find the perfect villa to return to year after year, your Greek home away from home.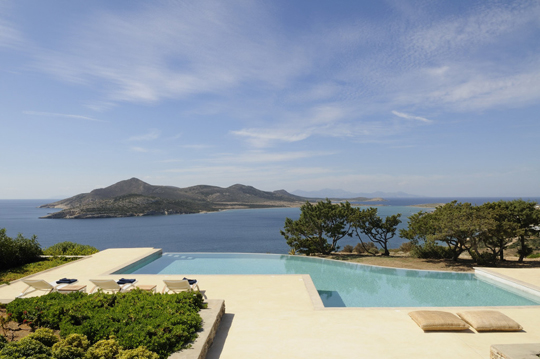 This Guest Book have been kindly provided by fivestargreece.com
Interested in more villas? Visit Edeliving, a brand new Portal for Luxury Villas in Greece