As a matter of fact, anywhere you choose to ride your bike in Athens you will be bedazzled by the picturesque neighborhoods, the parks and neoclassical buildings, the historic monuments, the ancient sites and attractions.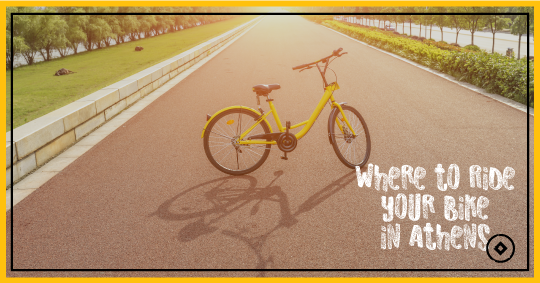 But since time is always limited, we have chosen 5 of the most amazing routes to ride in Athens especially for you.
SEF Stadium – Glyfada – approx. 13 km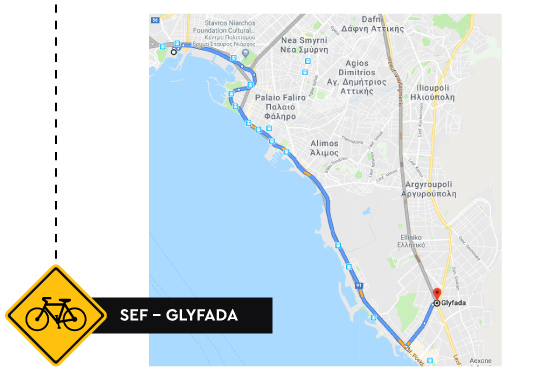 Ride along the sea and tram lines, on the wide sidewalks of Poseidon avenue under the shade of palm trees and take in the miraculous vistas to the open sea.
Access route here
Papagou – OAKA – approx. 18 km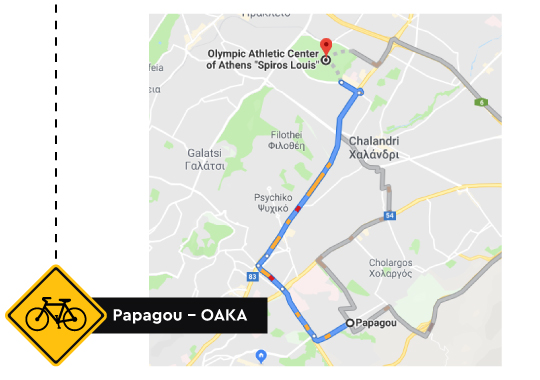 Discover the Northern suburbs of Athens as you ride amidst the lush greenery and the scenic neighborhoods of Papagou, Psychiko, Filothei and Marousi.
Access route here
Vyronas – Zografou – approx. 4 km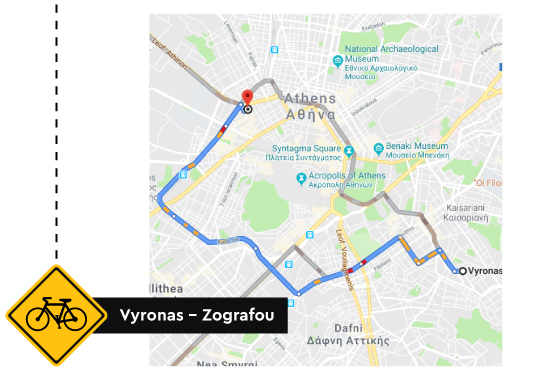 Perfect for those seeking for a bit of extra exercise as the route passes through several inclines starting from Vyzantiou Square and ending at Gardenia square in Zografou.
Access route here
Marathon Lake – approx. 30 km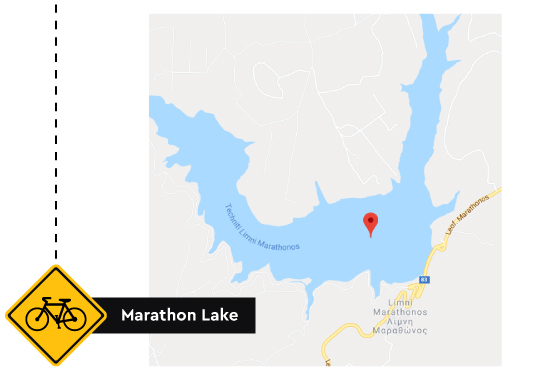 Get ready to marvel up close the amazing landscape around Marathon Lake until you reach the water dam.
Access location here
Antonis Tritsis Park – approx. 15 km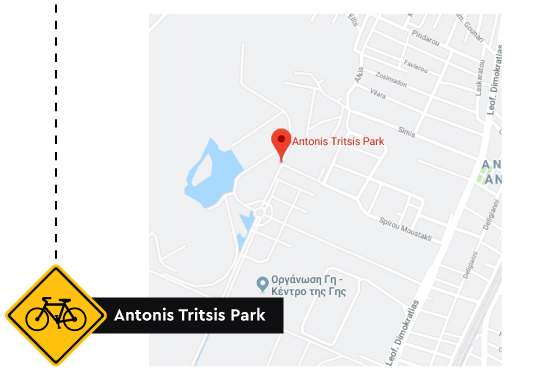 Featuring several different routes for first time or expert cyclists, the park of Antonis Tritsis welcomes you to ride amidst the greenery and amazing landscapes that surround you.
Access location here
Next time you visit Athens rent a bike and get ready to explore its majesty on two wheels.