The beaches of Crete are some of the most remarkable beaches in the world, but there's much more to our island than its beaches. Crete is known for its picturesque villages, its amazing food, historical sights, lakes, gorges, mountains and unspoiled nature.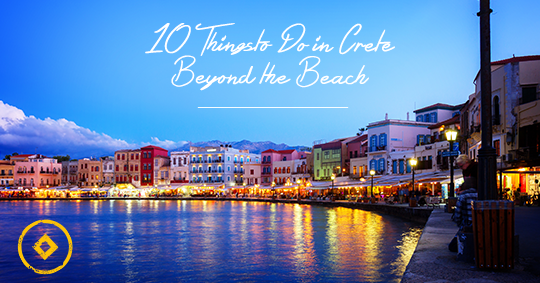 To make the best use of your time while in Crete, rent a car and explore our island to the fullest. To help with your planning, here's a list of 10 great things to do in Crete beyond the beach.
1. BE AMAZED AT KNOSSOS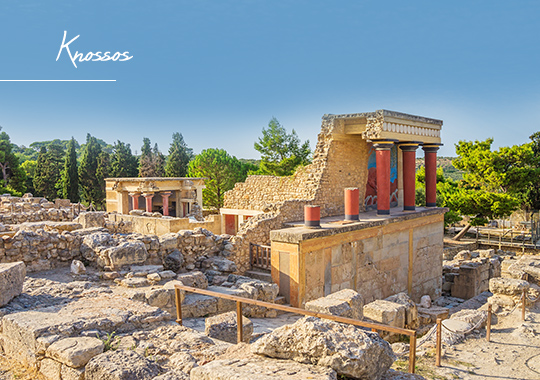 For the history lovers out there, Knossos Palace is a must. The Minoan civilization defined an incredible time in history in the region just outside of modern day Heraklion. By touring this top archaeological site, you may begin to understand the advancement and sophistication of the Minoan culture. Knossos was once an immense palace with royal chambers, a throne room, a theater, workshops and courtyards. A place that inspired myths you are now welcome to unravel.
2. PADDLE A BOAT ON LAKE KOURNAS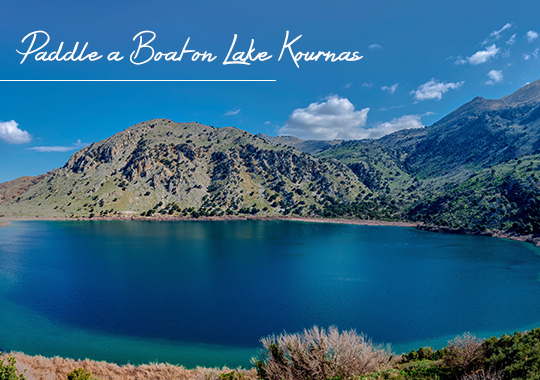 Lake Kournas is the only freshwater lake in Crete and its blue-turquoise waters surrounded by rolling hills is a sight to behold. Arrange a day trip to the lake, visit the artisan shops nearby, enjoy your meal at a lakeside restaurant or rent a paddle boat for a fun ride around the lake.
3. STROLL THROUGH ROMANTIC VENETIAN OLD TOWNS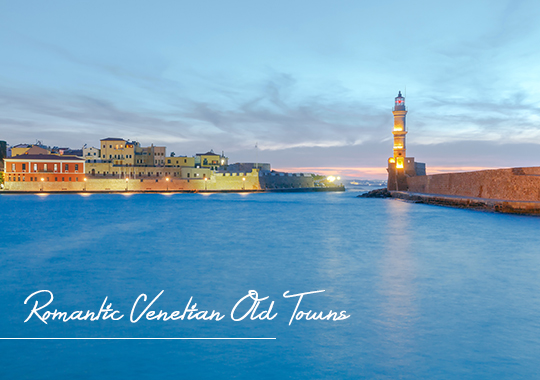 The Venetian influenced old towns of Chania and Rethymnon are said to be the most romantic spots in Crete. Both seaside cities are known for their picture-perfect towns with pedestrian lanes adorned by hanging bougainvilleas. In both cities you can appreciate an eclectic mix of historic architecture and authentic grace and pay a visit to their beautiful sparkling harbors.
4. VISIT THE HERAKLION ARCHAEOLOGICAL MUSEUM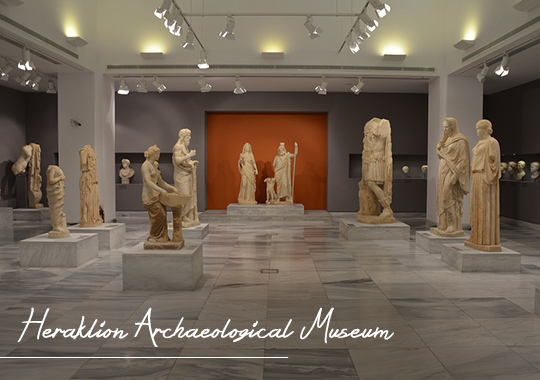 Here's another treat for history lovers. One of the top things to do in Crete beyond the beach is by far a visit to one of its fantastic museums. The Heraklion Archaeological Museum features an impressive collection of exhibits from different periods of the Cretan history. Here, you can admire the Minoan art and incredible artifacts from the Minoan civilization. This museum is considered one of the top museums in Europe.
5. TAKE THE KIDS TO A THEME PARK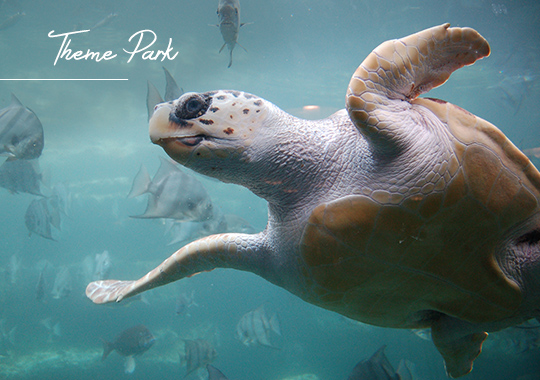 There are many theme parks in Crete that are perfect for a family day out. From dinosaurs to waterparks, you'll find that Crete's theme parks are rightfully listed at the top of the list of the best things to do in Crete beyond the beach. A personal favorite of ours is the Cretaquarium, a fun, educational and interactive aquarium located in Heraklion.
6. DRINK RAKI OR TSIKOUDIA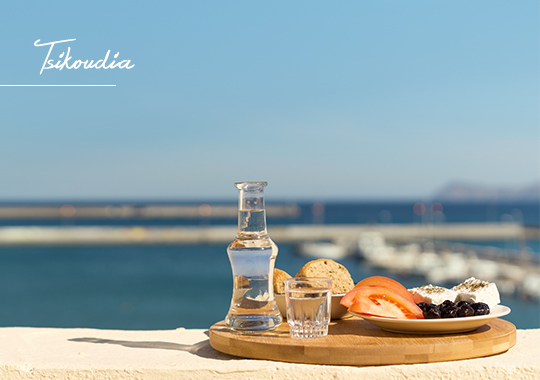 You'll find out early on during your visit to Crete that you must take lots of shots of raki or tsikoudia, an anise-flavored liquor that tastes similar to the Italian grappa. This drink is more than a local alcoholic beverage, it is a part of life, a ritual, representing hospitality and served with many types of Cretan food. So, make sure never to refuse a treat.
7. EAT DELICIOUS CRETAN FOOD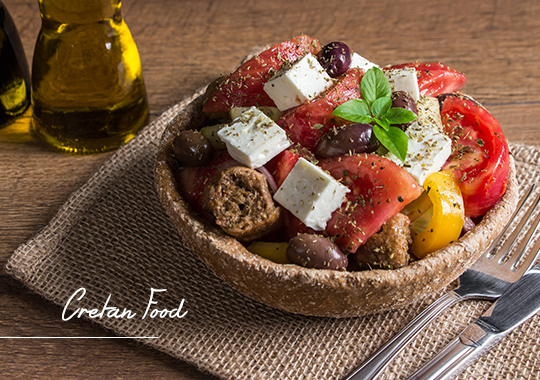 One of the top things to do in Crete beyond the beach comes right after the beach… Cretan food and everything that comes along with it. From small meze plates, slow cooked local dishes and wonderful desserts, Cretan food is an experience in itself. We highly recommend local specialties including dakos or koukouvagia, a barley rusk salad with fresh tomato, Cretan cheese, olive oil and oregano. We also recommend choclious bourbouristous, snails fried in olive oil and accompanied by rosemary and vinegar. Meat lovers must definitely try tsigariasto which is Cretan goat or lamb, cooked in olive oil. Finally, gamopilafo is a traditional pilaf dish cooked in meat broth, a delicious dish traditionally served at weddings. Also try apaki which is pork marinated for days in strong vinegar made of Cretan wine.
8. VISIT ARKADI MONASTERY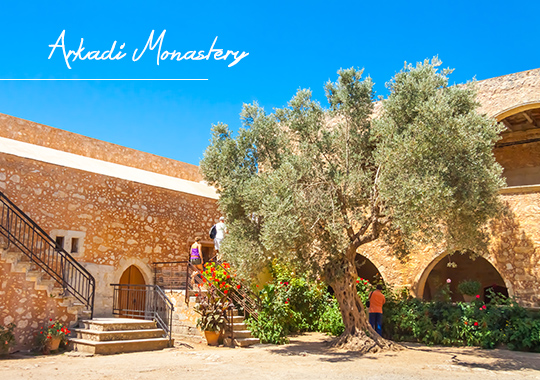 The architecture and terracotta colors of this storied monastery are unlike any other in Greece. This monastery has a deep emotional connection to Greece's historical fight for independence from the Turks as its grounds shook in 1866 during a deadly siege by the immense power and bravery of the Cretans. Visit the church of the monastery called the Church of Metamorphosis as well as the small museum displaying historical artifacts and religious relics.
9. HIKE THE SAMARIA GORGE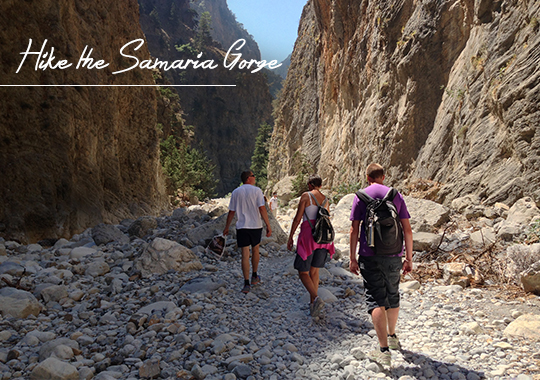 The Samaria Gorge is a whole different kind of attraction in Chania as it is the longest gorge in all of Europe. Hiking the gorge is one of the top must do outdoor activities in Crete. Hundreds of thousands hikers visit the gorge during the open season from May to October. Plan an adventurous all day hike and take in the beautiful vistas of ancient cypresses, fragrant pines that span on vertical cliffs and amazing panoramas of the region.
10. SPEND THE DAY IN A CRETAN VILLAGE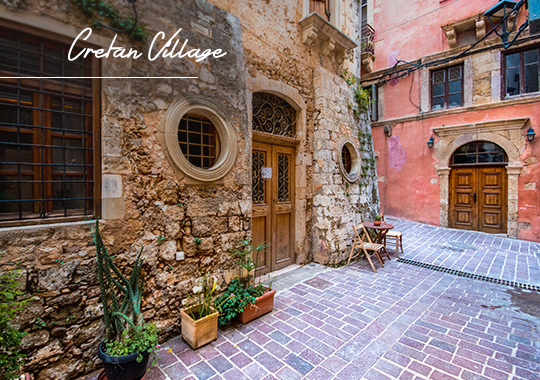 Crete is a big island and it's necessary to rent a car to save time getting form place to place, especially if you are planning to visit some of its beautiful and atmospheric villages tucked in the mountains or along the seaside. In fact, to make the most out of your time, we recommend that you visit at least two villages per day. There are so many villages in Crete that you can spend the entire summer simply exploring them.
Choices for attractions, adventures and entertainment beyond the beach in Crete are endless. Plan your visit ahead according to your own whims and desires, rent a car and discover the best of Crete on your own pace and convenience.
Ready to ride along the shores, gorges and mountains?