Drinking coffee in Athens is a way of living, a way of your everyday routine that you shouldn't have to change no matter what. Not even when you become a parent and the only way to enjoy your coffee outdoors is with your young ones.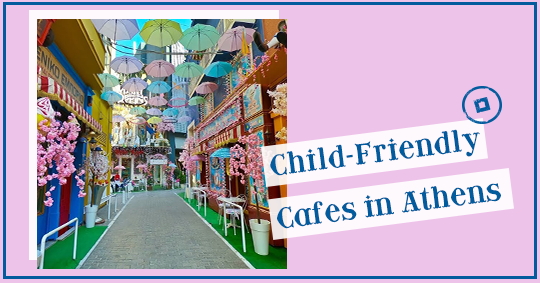 But how easy could that be? How can you turn your coffee break into a fun and exciting time for your kids? Well, the answer is easy, you simply have to go to the right place. Let's discover some of the best child-friendly cafes in Athens.
Little Kook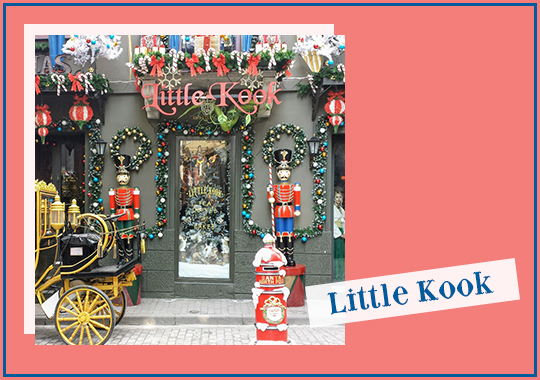 What if you, and your young ones could become part of a fairytale for a while, how would you like that? Little Kook is a thematic café in Athens inspired by fairytales and seasonal holidays, decorated down to the last detail according to the theme selected each time. Even the desserts served at the café follow that particular theme with colored frostings, specially designed cakes, hot cocoa and aromatic coffee. The setting and smells will definitely take you to a world you can only imagine of.
Address: Karaiskaki 17, Athina 105 54
Phone nr.: +30 21 0 321 4144
Fairytale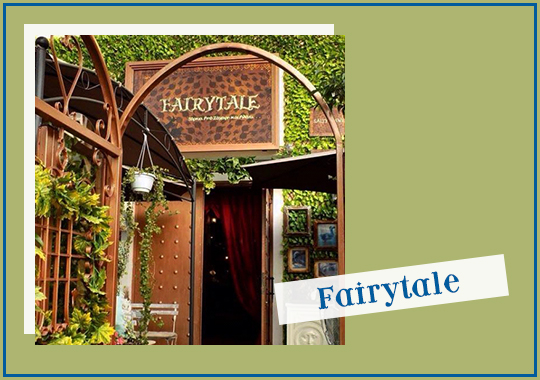 Speaking of fairytales, maybe you'd rather follow the rabbit into the rabbit hole in Alice's very own wonderland in Nea Philadelphia. Yet, another themed coffee shop in Athens inspired by fairytales and transformed according to seasonal holidays, Halloween, Christmas etc. Besides the décor, the secret garden and amazing furniture, Fairytale is also known for the most amazing desserts, cakes and brunch choices you can think of.
Address: N. Trypia 48-50, Nea Philadelphia
Phone nr.: +30 21 0 258 2341
Cap Cap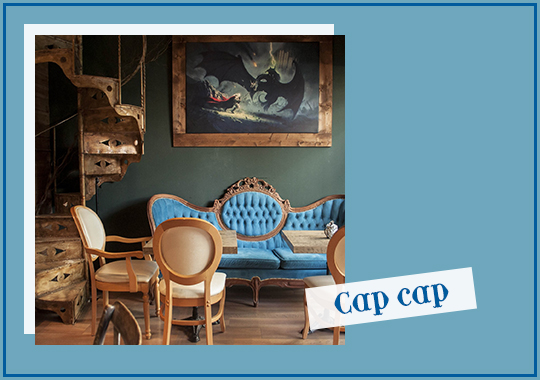 Another fairy place for you and your young ones to enjoy is the Cap Cap café in Athens. The décor is simply magical, and the desserts are to die for. After a few bites you may begin to feel like Harry Potter in Hogwarts, ready to put a spell on the world.
Address: Panormou 26, Aigaleo
Phone nr.: +30 21 0 590 4116
Balux Cafe-The House Project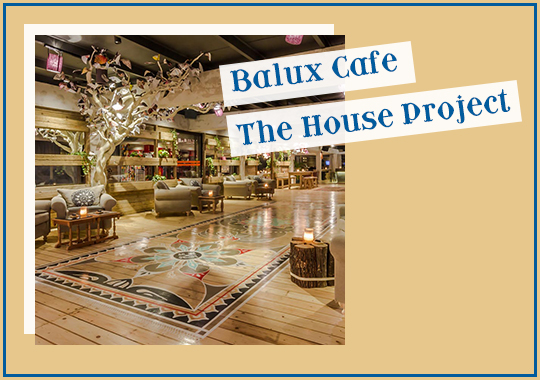 Moving to the southern seaside hub of Athens and Balux Café, the House Project is a relaxation lounge inviting you to enjoy your coffee and fully unwind while your children safe play at the Baluxaki playground covering an area of 3000 meters.
Address: Poseidonos 58, Asteras Glyfadas
Phone nr.: +30 21 0898 3577
Bubble Tale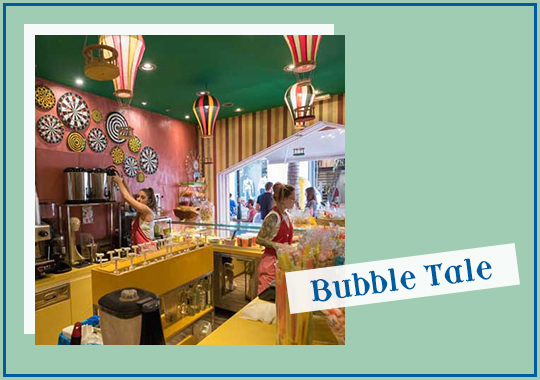 A new entry in the tea-coffee shop market that you must visit. Bubble Tale cafe in the heart of Athens is a beautiful place with a carnival like feel offering amazing tea with syrup and fruity bubbles, chocolate beverages with syrup and bubbles, coffee drinks, flavored lattes, yogurt drinks and cocktails as well as popcorn, cupcakes, marshmallows and candy awakening the child within.
Address: Aiolou 17 & Ermou
Phone nr.: +30 210 321 1080
Visiting any of the aforementioned child-friendly cafes in Athens will turn your coffee break with kids into an enjoyable experience that you would want to repeat again and again.