Prepare for a grand journey to the blues of Northern Aegean…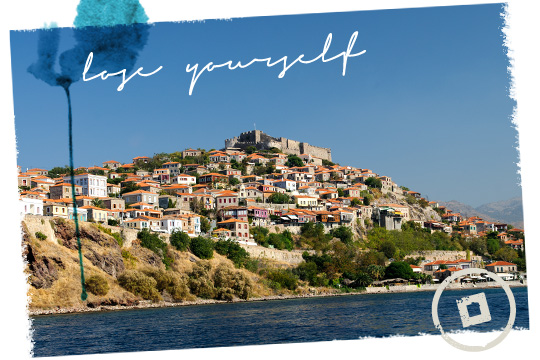 Lose yourself amidst trekking paths, hiking routes, cycling, scuba diving and bird watching expeditions that will add on to the thrill of your adventure.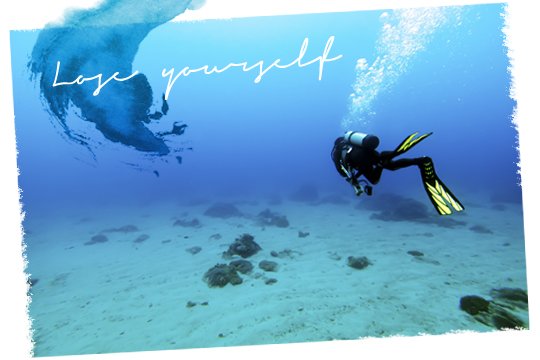 Snorkel in the crystalline waters of Vatera, Petra & Skala beach and cool off with a drink of local Plomari ouzo and salted sardines from Kalloni.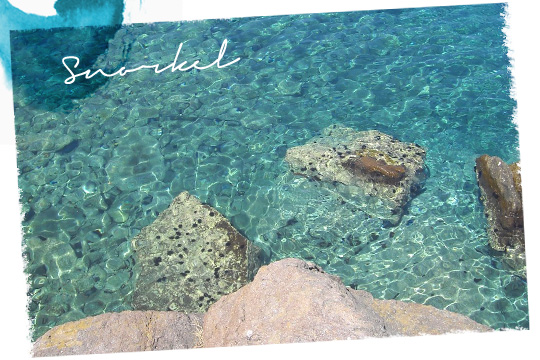 Explore the wide variety of landscapes, the countless churches and museums, the picturesque villages, ancient temples and acropolis, the unique fossilized forest of Sigri-Eressos-Antissa and the imposing castles of Mytilene, Mythimna and Sigri.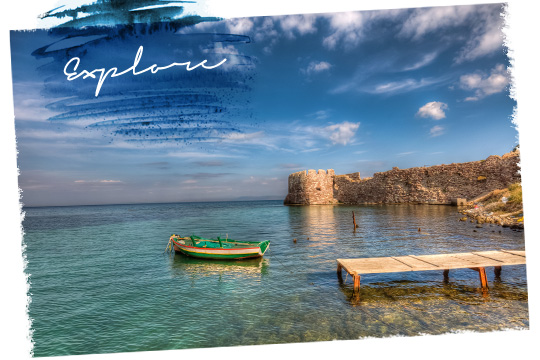 Relax in the thermal springs of Polichnitos, dance the night away in the vibrant town of Mytilene and fall in love amidst the narrow cobbled streets of Molyvos.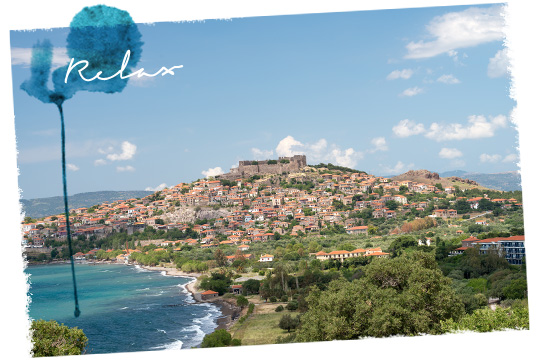 Be charmed by the never-ceasing sound of Orpheas' lyre and the love poetry of Sappho that can still be heard and felt.
…Pack your compass…swimsuit…snorkel and…
Cycladia's brand-new, Lesvos, travel guide.
Adventure's calling!