Right in the heart of August festivities in Greece reach a crescendo…approaching their peak on the 15th August when in every region, every island, every village and street locals and visitors mingle to celebrate the Assumption of Virgin Mary with unique dances, local delicacies and customs.
Highlights: August 15th
Dance to the "Pyrgousiko" at Pyrgi of Chios, "Trano" at Vlasti Kozanis, "Tsitsio" at the village of Samarina in Grevena, "Ikariotiko" at Rahes in Ikaria, the dance of the "Cup" in Nisyros and to the rhythm of lyre and lute at Kasos. Relish bull delicacies at Petra of Lesvos and stuffed lamb in Astypalaia and celebrate against the stunning backdrop of the Aegean at the festival of Kastriani in Tzia and the narrow cobbled streets of Agiasos in Lesvos. Ride a donkey to the church of Panagia Panohoriani in Amorgo, dine with the locals around the one and only table set at the church of the Assumption in Folegandros and witness the miracle of the snakes in Kefalonia.
So, are you yet eager to enter the full swing of festivities?
Santorini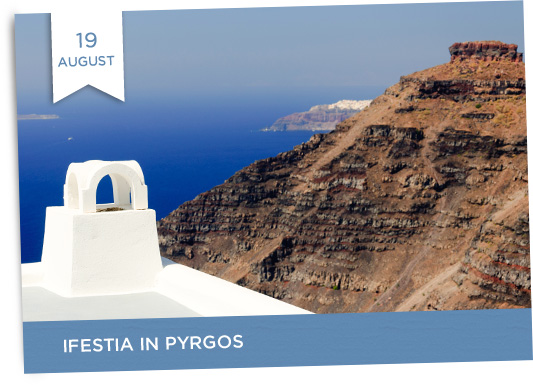 Relive the volcanic eruption and feel the heat of the summer with fireworks, live concerts, performances and art exhibitions. Will you attend Ifestia Festival in Pyrgos (19/8) or Megaro Gyzi Festival (1-23/8)? Or both?
Naxos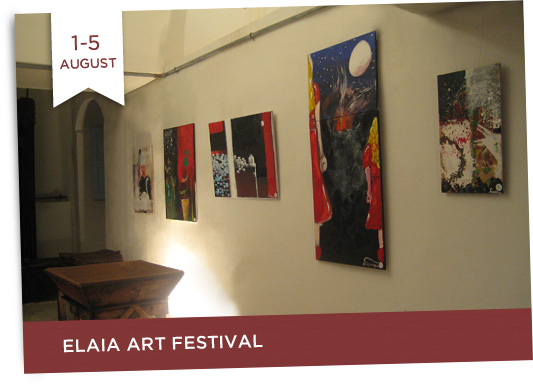 Paintings, photographs, sculptures and theatrical performances mingle with music!
Serifos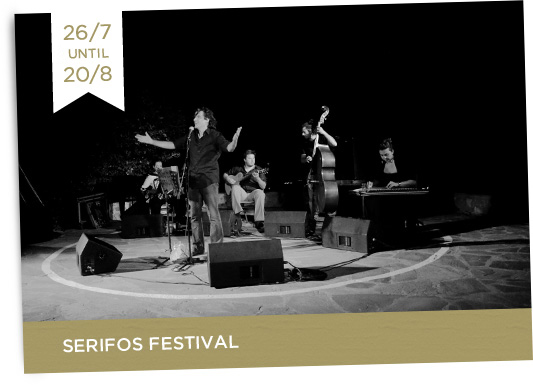 The air is filled with classical tunes and traditional notes from the Greek and international music scene at the local theatre of Kato Chora.
Syros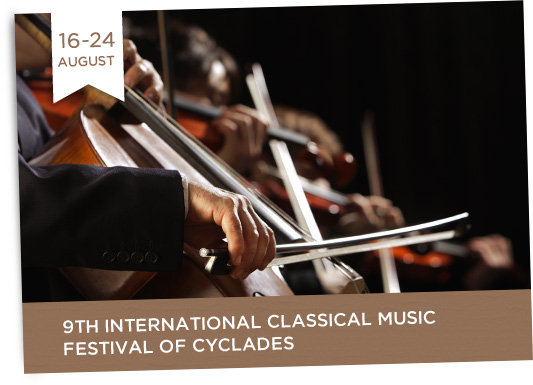 Calm in the harmonious symphony of classical performances dedicated to Verdi and other major composers.
Kos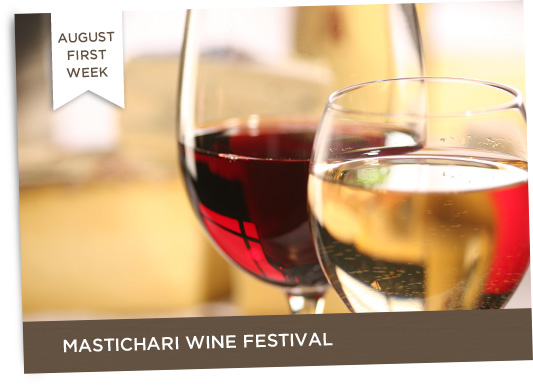 Drink the exquisite local wine in Mastichari Wine Festival or enjoy the sweet desserts made of local honey in the Honey Festival of Antimacheia (late August).
Patmos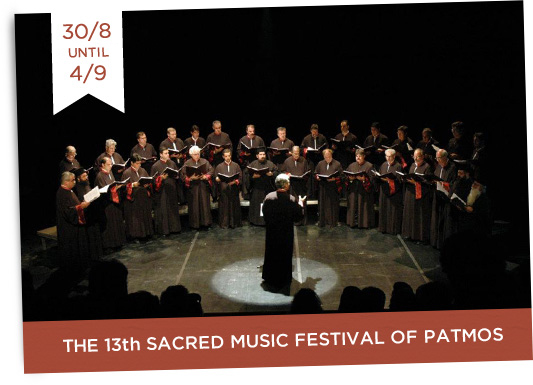 Elevate your spirit near the site of John's revelation through an international repertory of both Classical and Traditional Music Works composed to express the holy divinity.
Corfu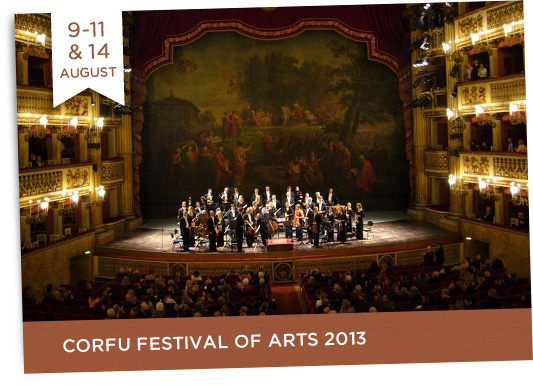 Theatrical, musical and artistic performances will adorn the theatre of Rena Vlachopoulou and Mon Repo during Corfu Festival of Arts while tradition is absorbed from the waters of Paliokastritsa at the ceremonial celebration of Agios Spyridonas where the light from the boat fire and fireworks will brighten the sky during the Varkarola (11/8).
Lefkada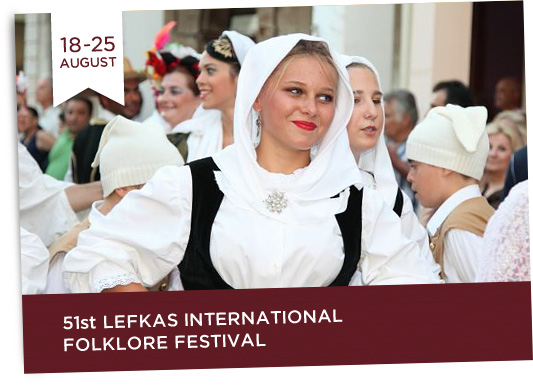 Foreigners and locals share their values and heritage through artistic expressions, folklore dancing, music and parades at the open theatre and the streets of Lefkada.
Kefalonia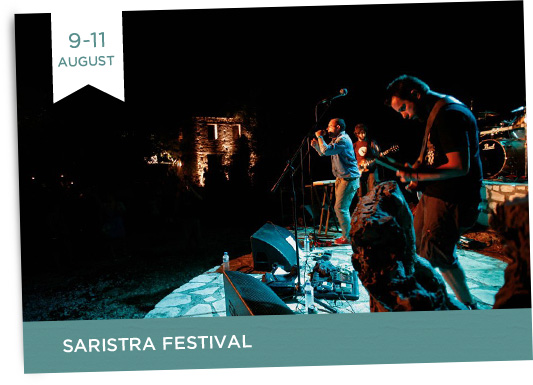 Dance to indie, electro and rock music with favourite bands backed up by En Lefko music station on a stage set in front of the ruins of Palia Vlahata Samis and brilliantly illuminated by video and art installations.
The next volume with the exciting festivals to attend this August soon to come! Stay Tuned!
Image Credits
Elaia Art Festival: www.thisisnaxos.gr
Serifos Festival: www.facebook.com/SerifosFestival
13th Sacred Music Festival of Patmos: Facebook Page of Festival of Sacred Music of Patmos
Corfu Festival of Arts: www.facebook.com/pages/Corfu-Festival-of-Arts
51st Lefkas International Folklore Festival: www.facebook.com/Onlinegreece
Saristra Festival: www.saristrafestival.gr