Greece has approximately 6000 islands in total so when wondering which island to visit, the answer can be quite difficult.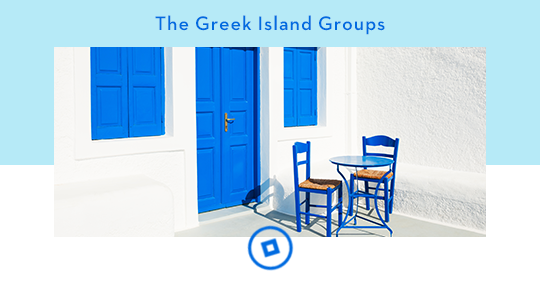 In order to make it a bit easier for you, Cycladia has narrowed down your selection to Greek island complexes.
1. The Saronic Islands – Relaxation/Authentic Beauty
If you are visiting Athens and you only have a limited time to spend on a Greek island, then the Saronic gulf of islands is the ideal choice for you, Aegina, Poros, Hydra, Spetses, each with its unique charm and character awaits to bedazzle your senses.
2. The Cyclades – Cosmopolitan flair/Authentic Architecture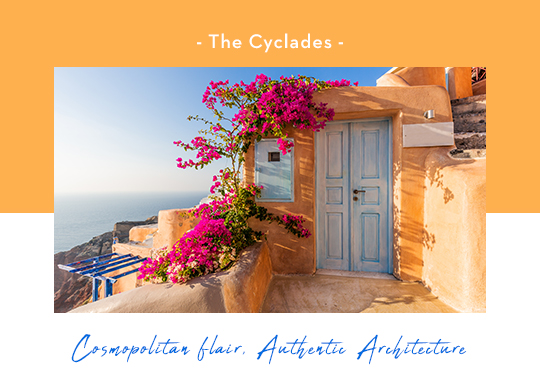 Amazing flavors, scenic cafes, restaurants and bars, legendary nightlife, vibrant atmosphere, cobblestone alleys, cubic houses, amazing beaches, authentic scenery and much more you will discover during your visit to any of the islands of the Cyclades such as Syros, Mykonos, Santorini, Ios, Milos, Tinos, Andros, Naxos, Paros, Folegandros, Serifos etc.
3. The Ionian Islands – Venetian Influences/Refined Architecture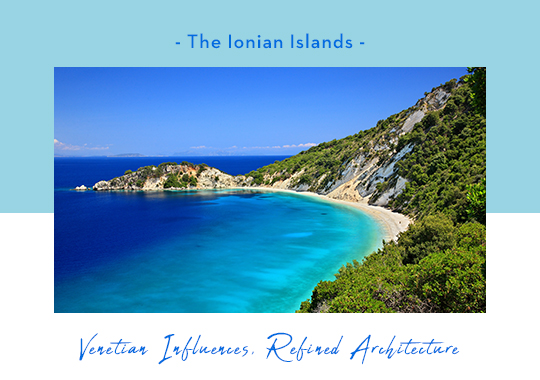 The Ionian islands evoke a certain aristocratic vibe that you cannot find anywhere else in Greece. The architectural beauty, the verdant landscapes, amazing scenery, gorgeous beaches and rich legacy will leave you asking for more. Visit Corfu, Kefalonia, Zante, Ithaca, Lefkada, Paxoi and Kythira.
4. The Dodecanese – Medieval Magnificence/Cosmopolitan Character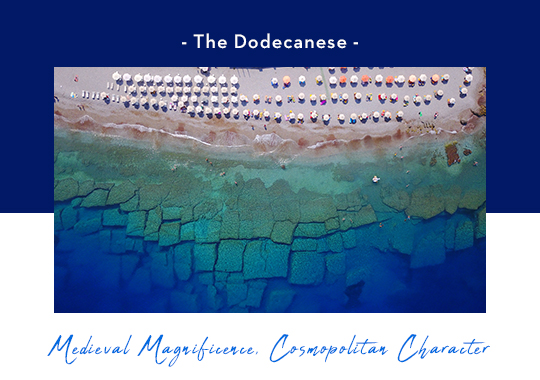 Embark on a journey to a bygone, where the cosmopolitan atmosphere blends with the medieval past, where the old blends with the new and you feel astound every step of the way. Visit Symi, Rhodes, Kos and Nisyros, Patmos, Karpathos, Leros and Kalymnos.
5. The Sporades – Verdant Landscapes, Exotic Beauty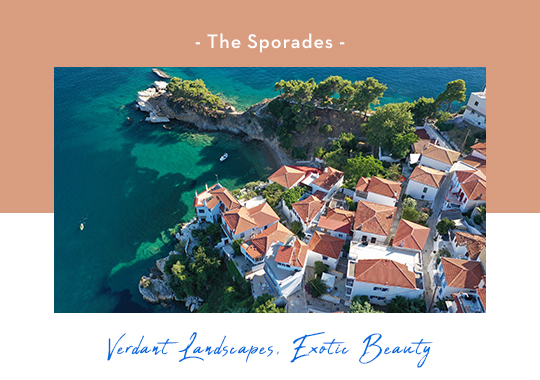 The Sporades evoke a blissful ambiance, they resemble a verdant oasis filled with wondrous beaches and sceneries taken from fairytales. Make sure to discover the beauty of Alonissos, Skiathos, Skopelos and Skyros.
6. The North Aegean Islands – Authentic Beauty/ Original Character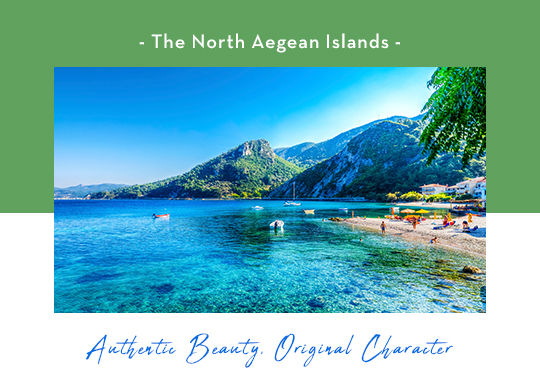 The islands of Chios, Lesvos, Lemnos and Ikaria have maintained their true original character through centuries boasting an unspoiled beauty like no other. Discover their history, legends and traditions, amazing landscapes, scintillating beaches and breathtaking villages.
7. The island of Crete – Legendary Cuisine, Exotic Beaches, Minoan Civilization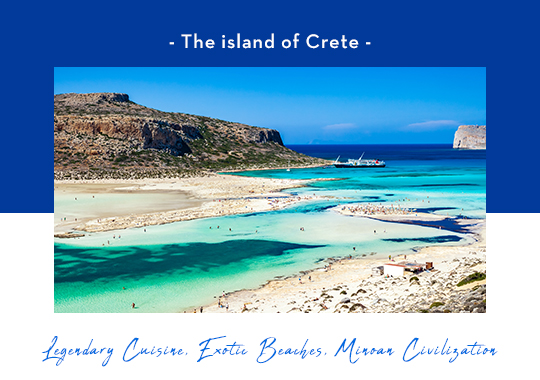 A world in your fingertips. The island of Crete has so much to offer that time is never enough. The tropical beaches, the gorges and mountains, the renowned culinary heritage, the rich history and traditions as well as the warm welcoming ambiance are only few of the things a traveler can enjoy during his stay.
So whether you plan a short escape or a long-term adventure next summer, be prepared for a one-of-a-kind holiday experience.