After the successful management of the health crisis related to Covid 19, Greece is ready to welcome tourists from abroad starting on June 15, so if you are interested in visiting Greece here are the safety measures to follow so as to prevent any infections or any case of spreading the virus.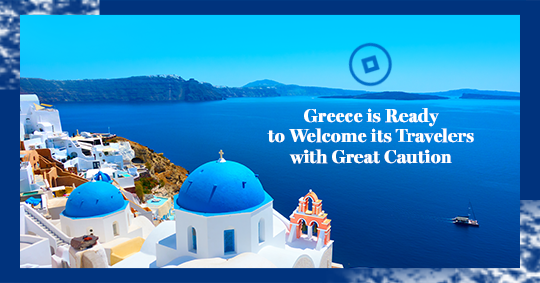 Ready for the Greek summer?

Fly Away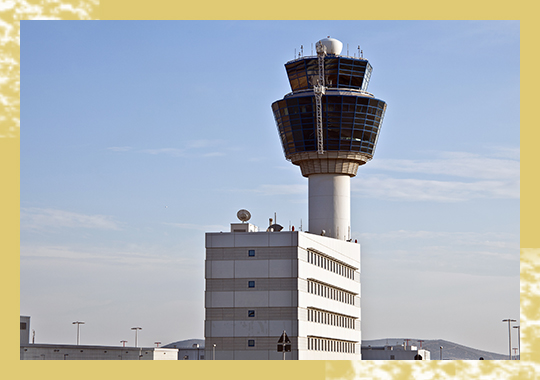 International visitors are welcome to fly to Greece's two international airports in Athens and Thessaloniki. Covid-19 tests will be conducted on the spot for selected passengers ensuring the safety of all travelers. Masks are mandatory in all airport areas and within the aircraft while hand sanitizer dispensers will be available in 300 different spots throughout the airport. Seating has been rearranged to ensure the minimum distance between passengers and plexiglass panels have been placed between ticket booths and information counters to avoid direct contact with the employees. Passengers are also encouraged to use all available electronic services, for booking, checking-in etc. in order to minimize lines and waiting times.

Sail the Seas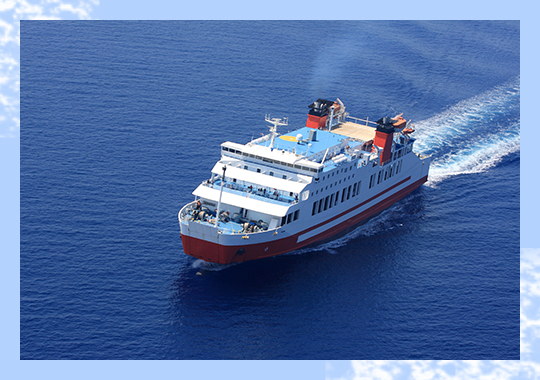 All ferries will be travelling with 50% capacity and all passengers will have their temperatures taken before boarding. Passengers with high temperature or other symptoms will be refused permission to board the ship. The use of mask as well as the 1.5m distance within the boat are mandatory. All vessels will be disinfected after each trip.

Enjoy your Stay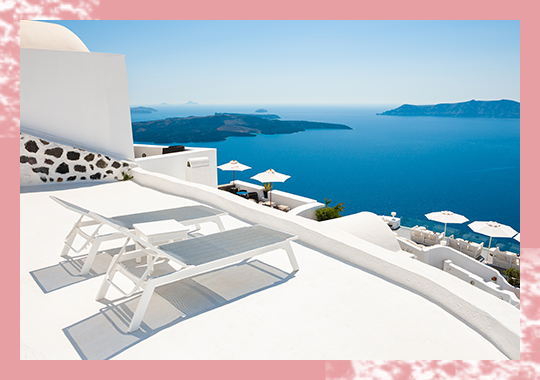 The check-in and check-out time of hotels in Greece has changed to 11 a.m. and 3 p.m. accordingly in order to allow enough time for disinfection and ventilation of rooms and card keys between stays. Most reception desks have added plexiglass screens to minimize direct contact with customers and hand sanitizers are mandatory. All electronic alternatives for booking, checking in or out are strongly advised. Payments should be made by credit cards and receipts should be sent via mail. Housekeeping will be less frequent and turndown service if fully abolished, towels and sheets will only be changed after the customer's request. Items serving decorative or informative purposes such as throw pillows, menus, magazines etc. should be removed from all rooms. All appliances should be covered with disposable covers and all linen should be washed in really high temperatures. Hotels and resorts in Greece are advised to provide guests with health instructions in case of emergency. Finally, during this period of time no outside guests are allowed in hotel premises.

Swim & Tan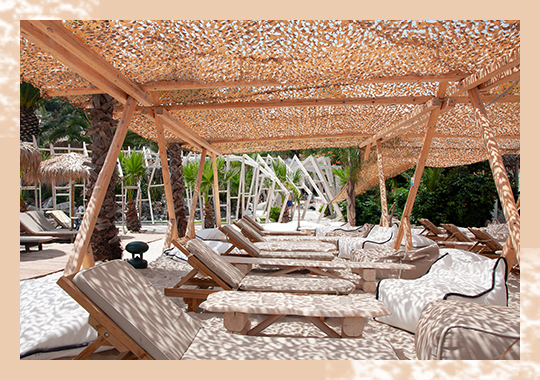 Beach clubs in Greece will carry an entrance/exit count to ensure that a maximum of 40 people is allowed per 1,000m2. Umbrellas are placed at a minimum distance of 4 meters and only two loungers are allowed per umbrella at a minimum distance of 1.5 m., unless there are families with children. Towels on the loungers are mandatory. Sun loungers, chairs and tables will be disinfected after any use and beach bars will only operate on a take-away basis. Similar rules apply for public or hotel swimming pools.

Time to Camp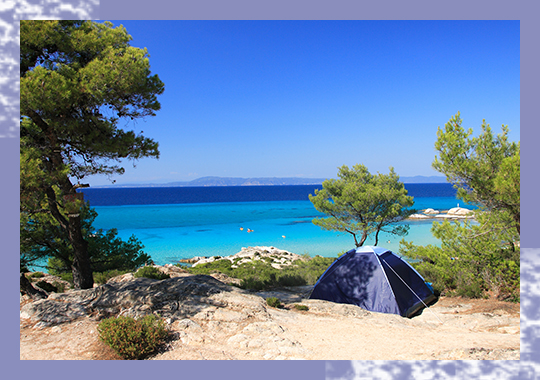 Those who plan to go camping in Greece this summer, must keep in mind that tents and camper vans should be at a distance of 5 meters and campers should maintain a 1.5m distance from each other. Masks are advised to be worn in interior covered spaces and all common areas will be thoroughly disinfected on a regular basis. Outside visitors are not allowed and tenants who refuse to comply with the rules will be requested to leave the premises.

Savor & Cheer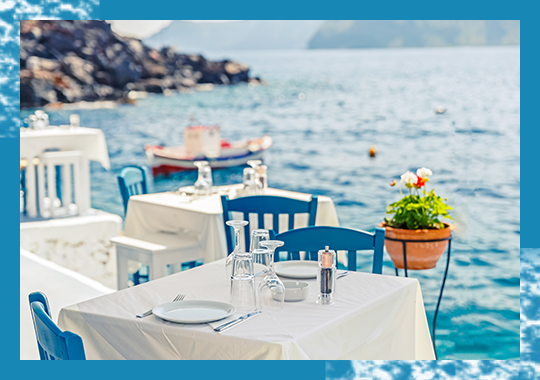 All restaurants, cafes and bars in Greece follow a list of hygiene rules and safety measures to ensure the safety of their guests. All tables and chairs are regularly disinfected, a sanitizer gel will always be available at the register and customers will be encouraged to make electronic transactions. The distance between tables must be at least 70cm and no more than 6 guests can seat on the same table unless we are referring to families.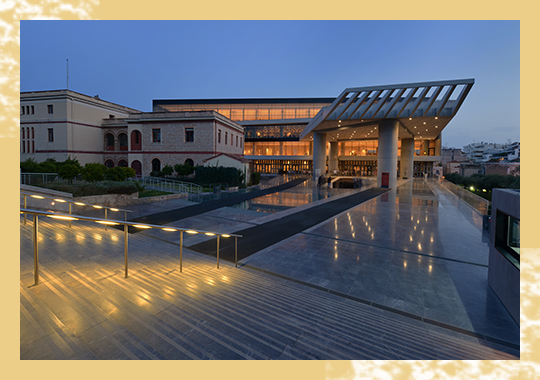 Safety measures have been taken for all sights and attractions as well, for gardens and parks, museums, open-air cinemas and live performances. For shopping, car rental services, tour buses and public transportation, yachts, water sports and beauty salons. Face masks are mandatory in all public transportation, taxis and shops and there is a fine of 150 euros for those that don't comply with the regulations.
Enjoying your summer in Greece can be a mind-blowing experience but do it with caution as your safety is paramount.
This year let's enjoy the Greek summer responsibly!
For any Covid-19-related inquiries, dial 1135.