After the coronavirus crisis, Greece is ready to welcome travelers from abroad once again. With all precautions taken and regulations met, Greece is considered one of the safest countries to travel this summer. Still anxious to travel?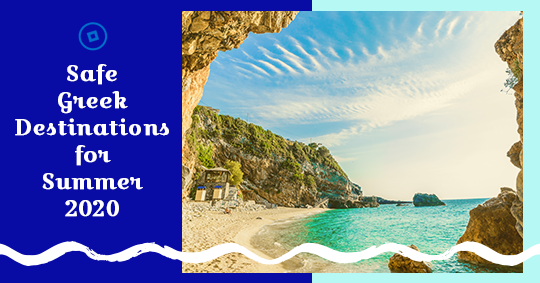 Well, let's make it a bit easier as Cycladia has gathered for you the top 4 summer destinations in Greece that you can visit by car, avoiding the mass of tourism on boats or other means of transportation.

Halkidiki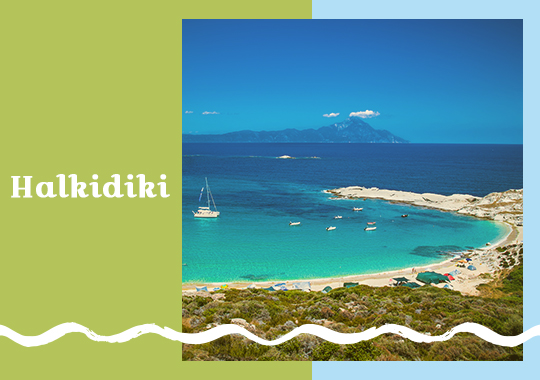 Time to explore Northern Greece and all of its wonders. Make stopovers along the way, visit Thessaloniki and Kavala and finally head to the glorious region of Halkidiki. The beaches of Halkidiki are to die for and so is the magical landscape, the legendary local cuisine, the hiking, sports and water adventures. You may follow the crowds to the region's most popular hot spots or seek more secluded sites to enjoy your holidays away from mass tourism, embrace nature's offerings and Halkidiki's rich history and culture.

Evia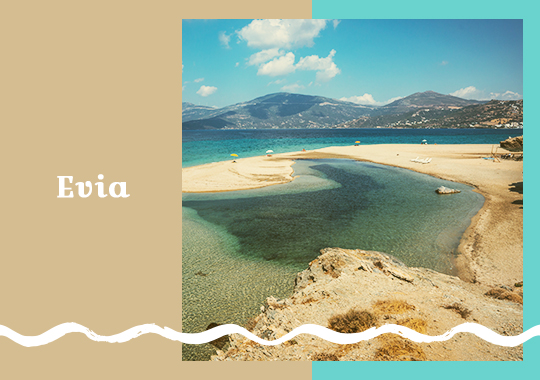 Mistaken as part of the mainland of Greece, Evia is one of the largest and yet less known islands in the country very close to Athens. Its majesty is breathtaking! The gorgeous beaches, imposing mountains, thermal springs, waterfalls, monasteries, stone-built houses, towns and villages will leave you asking for more. While on the island make sure to visit the city of Halkida with its "crazy" waters and Halkida's bridge, the old fort of Karystos, the thermal springs of Edipsos and Mount Dirfi.

Peloponnese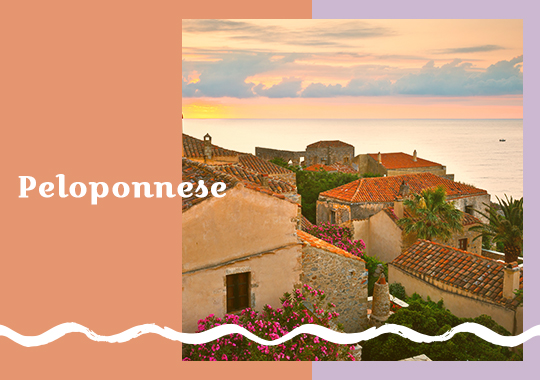 A land with rich history and culture, with unmatched natural beauty, authentic characteristics, gorgeous beaches, ancient monuments, fortresses and attractions worth exploring. From the historic towns of Nafplio and Kalavryta to the castle city of Monemvasia, ancient Olympia and Epidavros, history and natural beauty unfolds before your eyes. Exotic beaches, traditional settlements, natural wonders and a culinary heritage that will give you a reason to return again and again.

Lefkada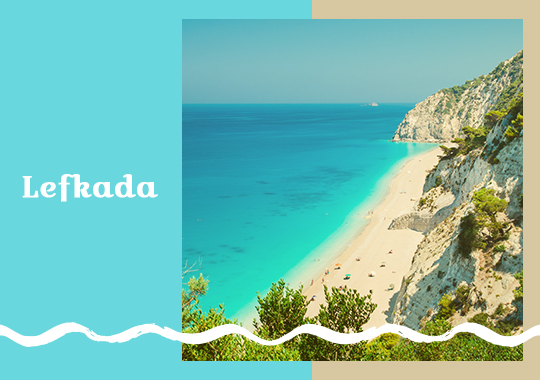 In the heart of the Ionian sea floats the island of Lefkada, an island renowned for its scintillating beaches and turquoise waters. Make sure to visit Nidri and Agios Nikitas, the Dimosari waterfalls and explore the island's natural beauties, take part in exciting activities and savor the finest flavors of the Mediterranean gastronomy.
Greece is a mosaic of heavenly destinations, glorious beaches, natural treasures and culinary temptations, offering you a world of your own wherever you choose to travel.
This summer take our advice, travel to Greece with extra safety measures and enjoy the time of your life!